ART STATIONS FOUNDATION CH

News
Art Stations Foundation CH / Muzeum Susch is the European Cultural Investor of the Year 2019. The Jury announced: 'Art Stations Foundation CH is committed to experimental approaches in contemporary art as well as in cultural education and research. For its special support of the MUZEUM SUSCH in a former monastery at the Flüela Pass, which opened in 2019, the Foundation received the European Cultural Investor of the Year Award 2019. This combines the creative involvement of the Investor with the lasting effect of a cultural project that possesses International innovative strength.'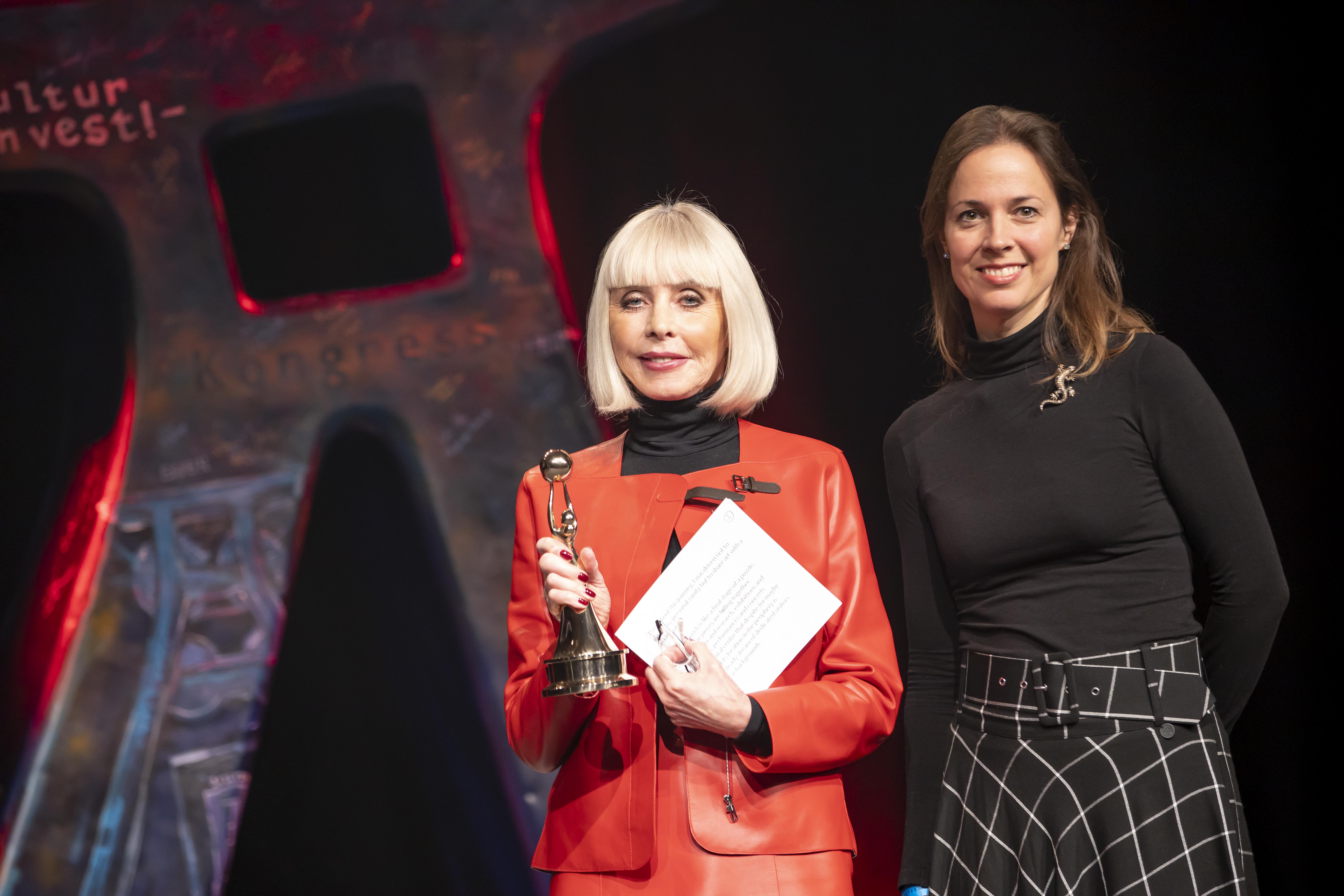 © Jochen Tack
Opening Perspectives
Founded and chaired by Grażyna Kulczyk, since 2017 Art Stations Foundation CH is engaging in experimental approaches to contemporary art, cultural education, exhibitions and research. The foundation resides in a former vicarage, hospice and economic building once part of a rural monastery founded in 1157 at the foot of the Flüela Pass, on the pilgrim's path to Rome and Santiago de Compostela. Including a brewery building added in the 19th century, these existing structures have been carefully restored and expanded to reflect the spirit of the location, comprising over 3,500 sqm with 1,500 sqm dedicated gallery space. In addition to permanent installations and temporary exhibitions, a public library and archive, the auditorium, restaurant and artist studios are encouraging exploratory journeys through experimental presentations and personal encounters in conferences, performances and lectures.

Activities of the foundation are led by a clear vision dedicated to the redefinition of the canonical and the marginalized in contemporary art, not as a dominating force silencing others but as an influential voice for making other voices heard. Based on five pillars, MUZEUM SUSCH, DISPUTAZIUNS SUSCH, INSTITUTO SUSCH, ACZIUN SUSCH and TEMPORARS SUSCH, these activities are completing and complementing each other to create joint spaces for encounter, discourse and exchange.
BOARD
Art Stations Foundation CH
Founder and Chair of Foundation Board: Grażyna Kulczyk

Board Members:
Carolina Müller-Möhl, Founder + President Müller-Möhl Group & Müller-Möhl Foundation
Andrzej Przywara, Co-Founder and Director Foksal Gallery Foundation, Warsaw
Dr. Andreas Ritter, Attorney-at-law, founder Ritter & Partner, Zurich
Dominika Kulczyk
Sebastian Kulczyk
ART STATIONS FOUNDATION
by Grażyna Kulczyk
History
Established in 2004, as the Kulczyk Foundation, the ART STATIONS FOUNDATION by Grażyna Kulczyk is to support innovative developments of culture and art and to provide artists with opportunities to engage with local communities. The mission of popularising culture and art, in addition to facilitating and increasing their availability to a broader public, was consistently accomplished through the foundation's various exhibition projects and grants focusing on innovative juxtapositions of Polish and international contemporary art. Taking up new artistic trends, as well as engaging in aesthetic and theoretic exploration, the activities of the foundation are providing fresh perspectives for viewing the collection and beyond. Since 2017 the Foundation operates both from Poland and from Switzerland.