→ ESTATE
Hanna Orzechowska
(1923 – 2008)
Warsaw, Poland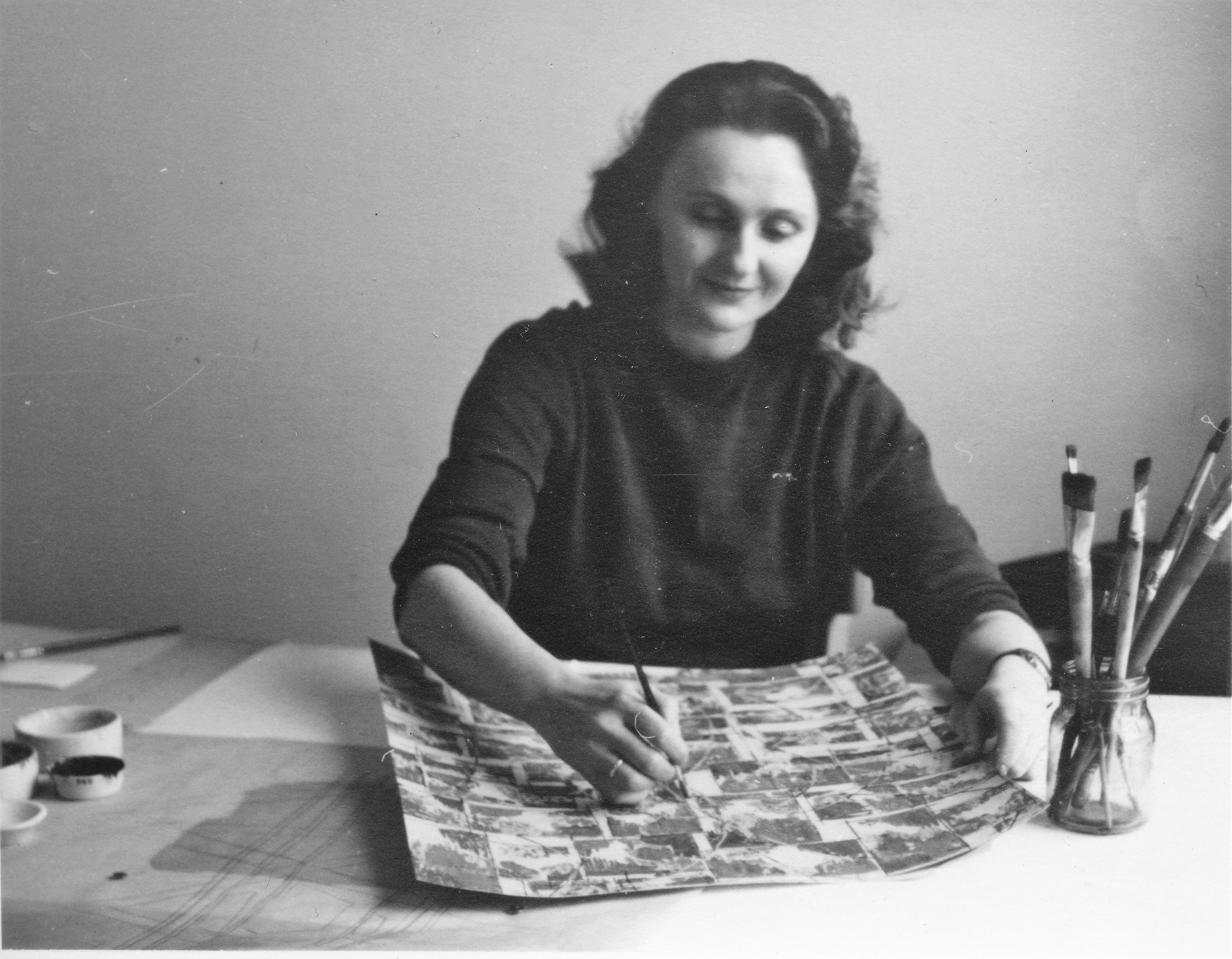 THE ESTATE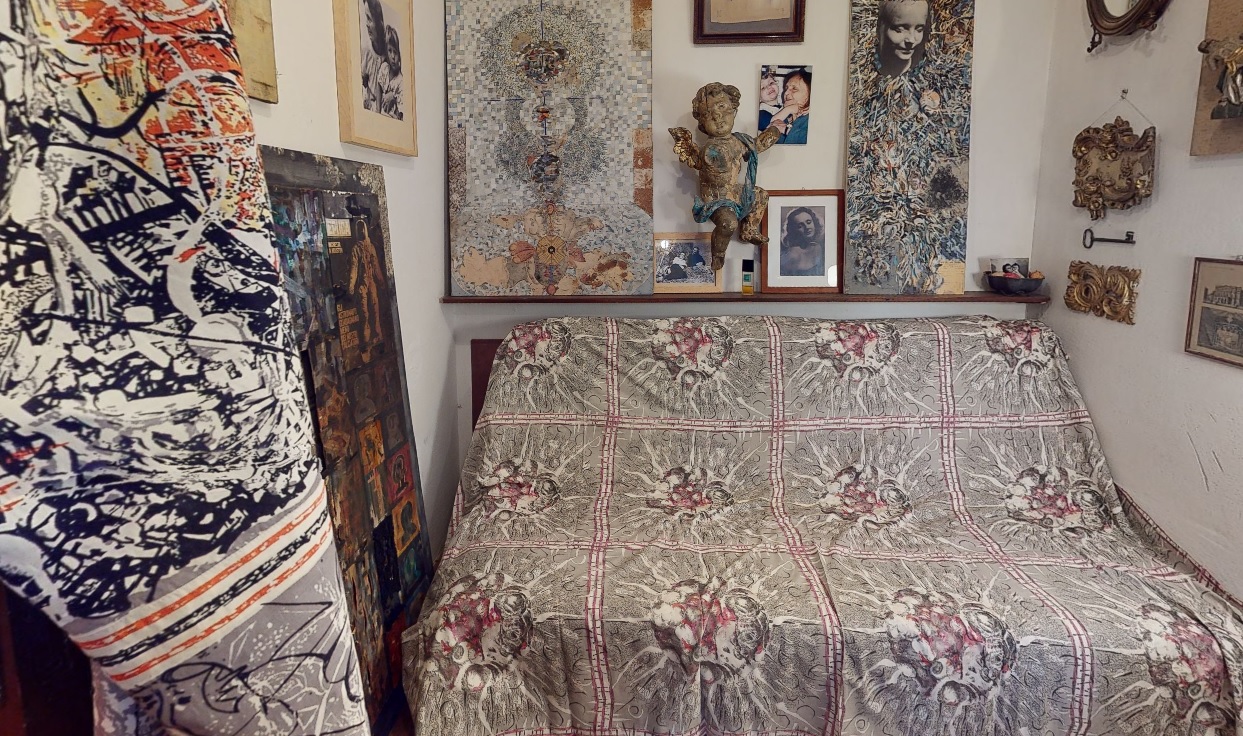 Hanna Orzechowska's archive is in Warsaw, near the Old Town, in the apartment where the artist lived starting in the early 1960s with her family (her husband, the scenographer Wojciech Sieciński, and their daughter Agata).
Orzechowska's studio was originally in the Warsaw district of Wola, but was burned down in an act of arson, which destroyed many of her works. Those that were rescued were moved to the artist's private apartment. Thanks to the efforts of Orzechowska's daughter, the apartment was preserved in its original form, just as it functioned during her parents' lifetime. This means we now have the ability to inventory and study the materials left by the artist and her works in the fullest possible form. The archive contains Orzechowska's paintings, collages, textiles, photographs, texts and other documents. This is research material of special importance for an institution primarily devoted to recovering the history of forgotten, undiscovered or underappreciated female artists. In art history, Hanna Orzechowska's biography and oeuvre have essentially been reduced to a footnote in the biography of a more famed artist, Władysław Strzemiński. Orzechowska was a student of Strzemiński's, regarded by him as one of the most talented. Their relationship has given rise to rumours of an affair, but that is not confirmed in the documents or in Orzechowska's own reports. Nonetheless, this might be a major factor in Orzechowska's oeuvre not having been systematically examined before, despite the artist's originality and quality. During her lifetime Orzechowska had only three exhibitions, and her works were never collected in book or catalogue form.
Elaboration of her archive is aimed at restoring the presence of Hanna Orzechowska in Polish and European art.
THE ARTIST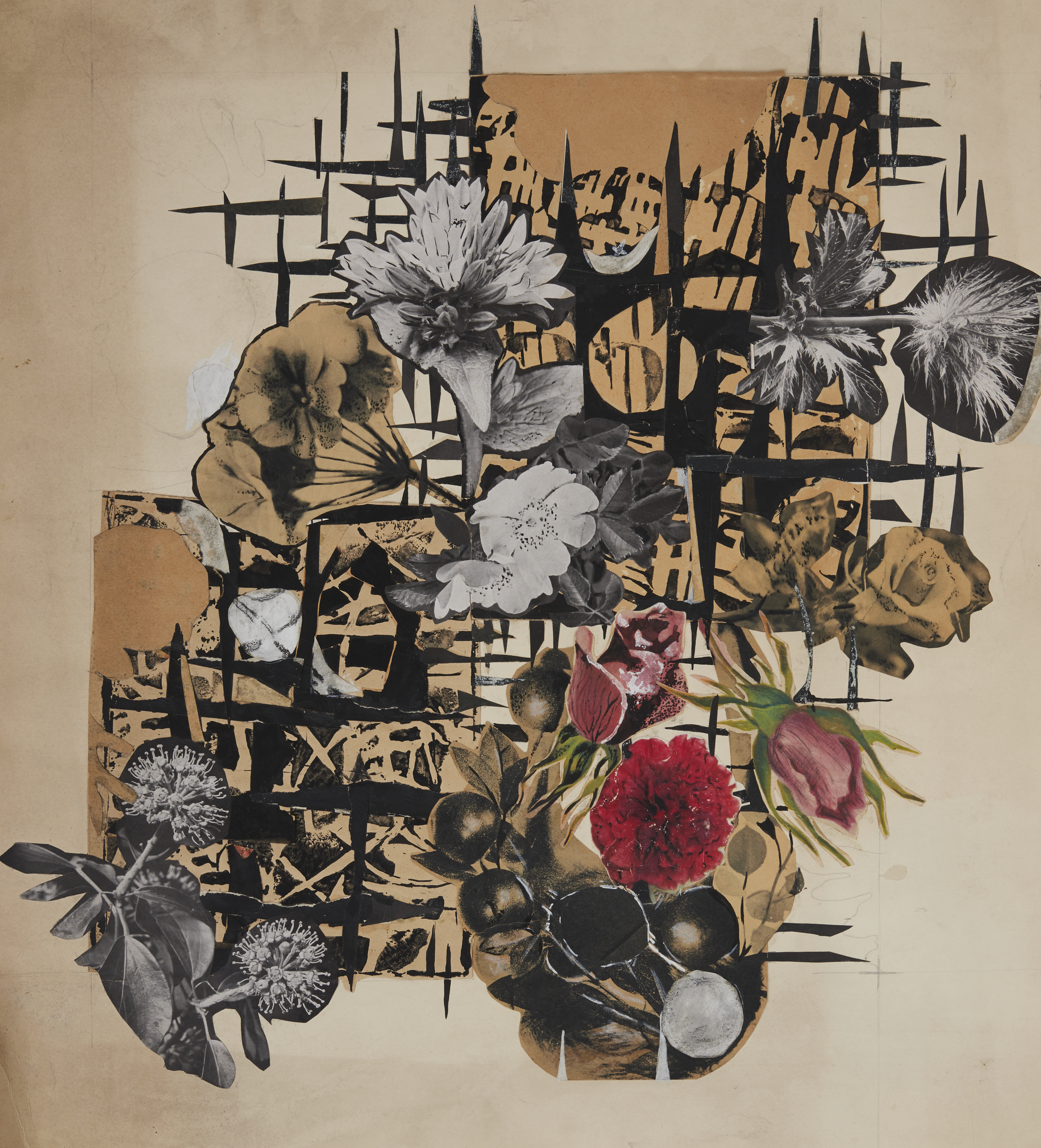 Hanna Orzechowska was born on 1 January 1923 in Warsaw. In 1946, she began her studies at what is now the Academy of Fine Arts in Łódź, Faculty of Interior Design, Department of Graphic Arts, under Prof. Władysław Strzemiński, and the Faculty of Textile Design. She attended art history lectures by Strzemiński and took part in his numerous plein-airs in Nowa Wieś and Nowa Ruda, together with Stanisław Fijałkowski, Danuta Kulanka, Stefan Krygier, Bolesław Utkin, Judyta Sobel, and others. She maintained a deep friendship with Strzemiński until his death in 1952, after which Orzechowska repeatedly supported his daughter, Nika Strzemińska.
In 1951 Orzechowska earned a diploma in printmaking, and in 1952 a diploma in textile printing. From 1952 to 1955, she continued her studies at the Academy of Fine Arts in Warsaw, Faculty of Painting, in the studio of Prof. Eugeniusz Eibisch.
From 1955 to 1957, she worked as a designer of textile printing at the Institute of Industrial Design in Warsaw. In 1957, she took a job at the Textile Department of the Apparel Printing Studio at the Academy of Fine Arts in Łódź under the direction of Prof. Teresa Tyszkiewicz. She was involved in preliminary design, clothing fabric design, and clothing print design (1957–1959). From 1963, she independently taught classes in the design of printed clothing and decorative fabrics and created a studio of unique fabrics—the first of its kind. She was a lecturer at the Academy of Fine Arts in Łódź from 1957, and a professor there from 1973.
She created paintings and collages, and experimented with painting techniques. In her compositions she combined printing, textile, photographic and sculptural elements, printed fabric (film prints for her were realized by the Experimental Workshop at the art academy), graphics, and illustrations (in the 1950s she worked with the magazine Nowa Kultura, among others). She belonged to the Club of Young Artists and Scientists in Warsaw. In 1947 she took part in the National Exhibition of Avant-Garde Painters, alongside Władysław Strzemiński, Stefan Wegner, Lech Kunka, Teresa Tyszkiewicz, and others.
In 1979, a burglary and arson attack on her Warsaw studio deprived her of much of her artistic output. After this tragic event, Orzechowska suffered a nervous breakdown, from which she managed to recover. Nonetheless, her deteriorating health made it impossible for her to continue her creative work.
In the first period of her work (1955–1958), Orzechowska was influenced by her professor Władysław Strzemiński and his concept of Unism, but, as she said, it was a polemical inspiration. Beginning in 1960, the artist began experimenting with collage, developing her own unique creative language.
Hanna Orzechowska died in Paris in 2008.




↘ Hanna Orzechowska: Estate
↘ Hanna Orzechowska: Works