→ ACZIUN
SUSCH
MEET the ARTIST: Eszter Salamon 'Voices and Witches'
1 August 2020 / 15.00 / Auditorium / free entrance
MEET the ARTIST: dance artist Eszter Salamon in lecture-performance on life and work of seminal avant-garde choreographer Valeska Gert and possible connections between the works by Evelyne Axell, Valeska Gert and herself. Examining artistic stances and practice of Gert's, Eszter Salamon reflects on filming her new project inside Evelyne Axell exhibition and how it brings the chance for creating transgenerational connections and drawing a feminist genealogy - both the important questions of Eszter's own artistic practice.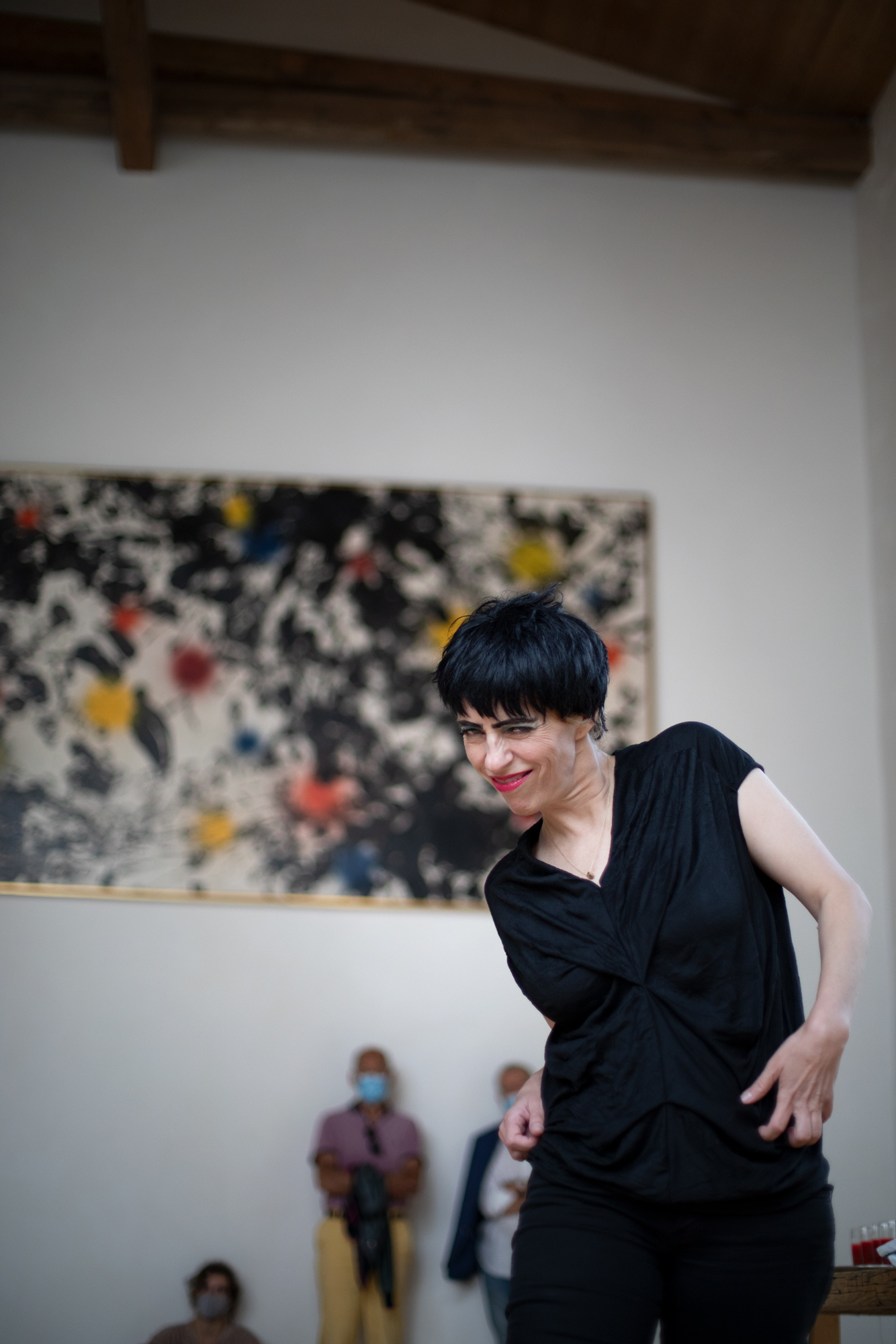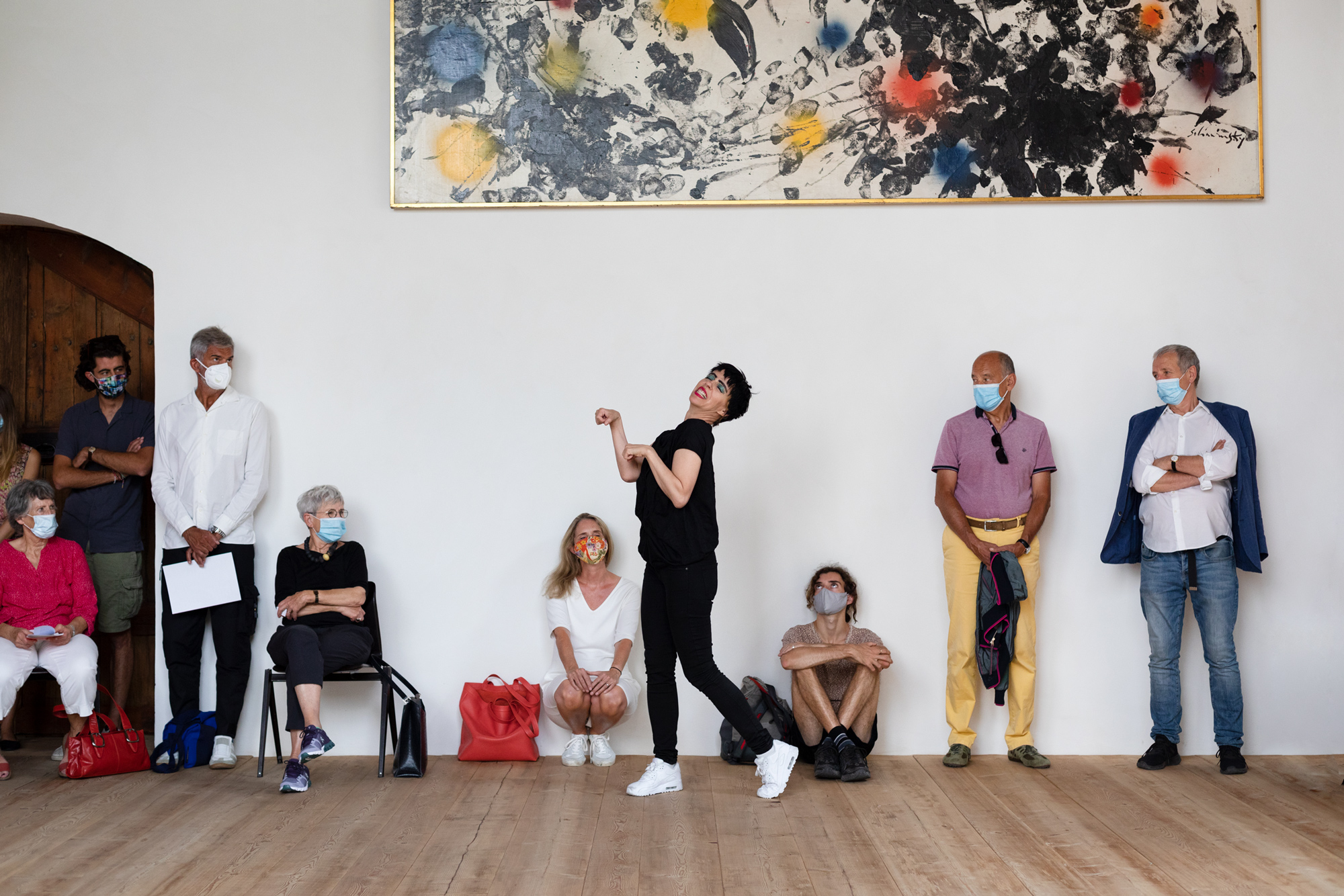 Eszter Salamon is an artist, choreographer, and performer. She lives and works between Berlin and Paris. In January 2020, she started a Ph.D. research fellowship at the National Academy of the Arts, KHiO, in Oslo. She is the laureate of the Evens Art Prize 2019.
Salamon uses choreography as an activating and organizing ag
ency between various media such as image, sound, music, text, voice, bodily movement, and actions. Her works evolve through various formats and aesthetics, methodologies and poetics, and put to work a wide spectrum of expressions.
Since 2001 she has created numerous solos and larger scale works that have been presented in performing arts venues and festivals internationally. She is also frequently invited to present her work in museums, including Museo Reina Sofía, Madrid (ES), MoMA (USA), Fondation Cartier (FR), Serralves Foundation (PT), Museum der Moderne Salzburg (AT), Akademie der Künste Berlin (DE), KINDL (DE), mumok (AT). Her exhibition Eszter Salamon 1949 was presented in 2014 at Jeu de Paume (F) as part of Satellite curated by Nataša Petrešin-Bachelez.