→ ACZIUN
SUSCH
Anna Nowicka DE/PL
EYE SEA

6 July – 28 July 2019
ACZIUN SUSCH is proudly welcoming Polish choreographer Anna Nowicka for a three-week long residency leading up to the creation of her new performance, to be premiered 17 December 2019 in HAU3 in Berlin, in co-production with Art Stations Foundation CH.
For EYE SEA, Anna Nowicka invites two artists – Mor Demer and Katarzyna Wolińska – to explore the texture of their dreams, and to weave their individual journeys into a broader, interconnected universe. Both are engaged in the continuous process of attending: being present and responding to what is emerging in their fields of attention. In each moment, the dancers will unravel multi-dimensional realities, hidden, yet tangible, composed of inner associations, external images, sensations, emotions and actions.
Anna Nowicka is one of the leading Polish dance makers and a Saphire®practitioner, weaving her artistic research from imagery, dreaming principles and attentive embodiment. Her kaleidoscopic approach is integrating choreographic and studio practices with personal development classes. Her research is made possible through the ongoing support by Art Stations Foundation by Grażyna Kulczyk.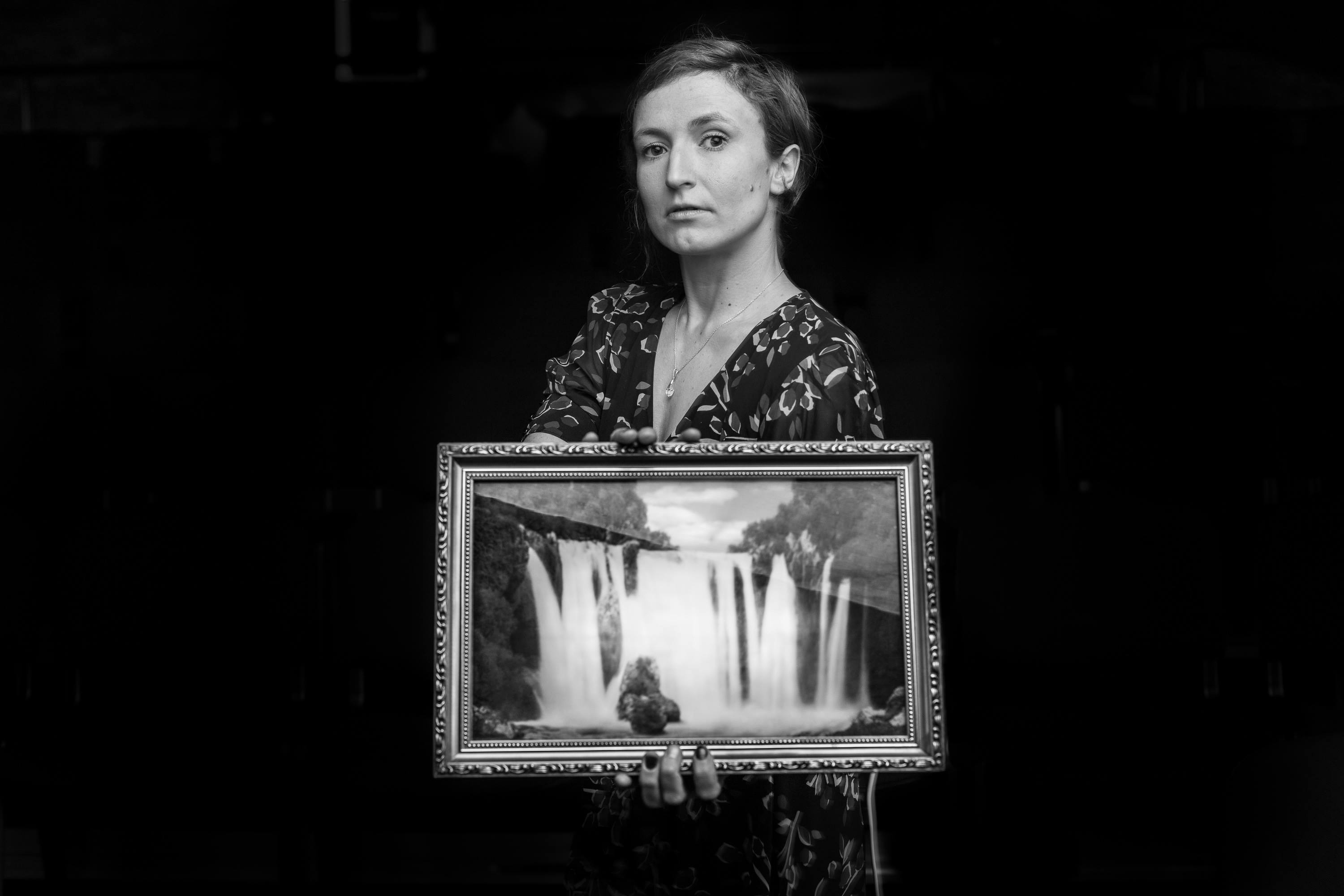 This year's programme of ACZIUN SUSCH joins the celebrations of fifteen years of supporting contemporary choreography by Art Stations Foundation by Grażyna Kulczyk within the Old Brewery New Dance programme based in Poznań (Poland). Starting with Maria Zimpel's performance "~noish" in February 2019, and followed up by the summer residencies of Agata Maszkiewicz and Anna Nowicka, the programme culminates with 2 days of intense encounters with Polish artists - a performance weekend at Muzeum Susch on 30 November and 1 December 2019: "Who's Afraid of (Polish) Choreography?", organized in the framework of Culturescapes Festival / Polen, Basel.