3-19.05.2022
Alexis Vassiliou / Cyprus
ΣΑΚΡΑ research residency
Acziun Susch is happy to welcome choreographer Alexis Vassiliou for a residency dedicated to developing his research around the emblematic musical work of Igor Stravinsky Sacre de Printemps (The Rite of Spring, considered the first modern ballet – premiered in 1913).
The investigations began in 2020 with the film EGKATA (English title GUTS). Now, the creator aims to sharpen his methodology and develop the material for the stage work ΣΑΚΡA that is planned to premiere in 2022.
Throughout the residency at Muzeum Susch, Alexis will be working on selected musical parts/excerpts of Sacre (mainly from the final Sacrifice scene of the ballet, which will become the leitmotif of the show).
Work is designed to study in-depth, explore and deconstruct the musical composition of Igor Stravinsky. This way artist will create new, various musical and physical phrases that will form the basis and the content of future work.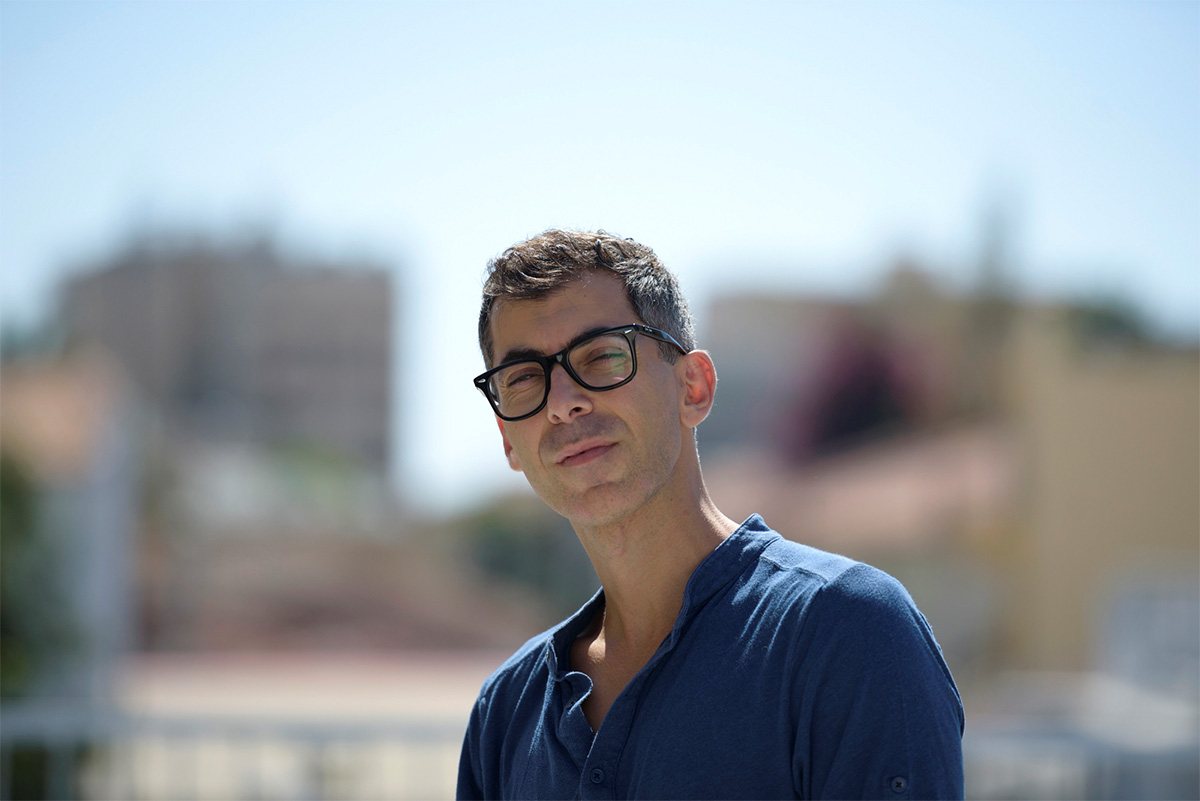 Igor Stravinsky composed The Rite of Spring, as stated by historians, in a nearby village from Susch. He was searching for a rural and isolated place (in nature) to be able to capture the robust character of the music. The geographical proximity from the origin of the work plays an essential role in the project and supports the movement and sound material development. The complexity and 'autonomy' of nature are the perfect mirrorings for the multiple layers needed to be created for this performance work to reach its potential. Museum Susch, as an art institution that combines the qualities of a high-prolific art environment (offering stimuli on various layers) and located in such compelling and unique scenery, seems to be thus the perfect research space for ΣΑΚΡA.
Alexis Vassiliou studied music (B.A in Music), the composition of music for films and theatre (M.A) and contemporary dance in the United Kingdom.
He was a Dance-Web scholarship programme holder (in the frame of the 25th ΙmpulsTanz Vienna International Dance Festival 2008 in Austria). His work Please Be Gentle was selected as an Aerowaves Dance Network priority company in 2014. The work was co-produced by Act Your Age: Dance House Lemesos / Centro per la Scena Contemporanea/ Dutch Dance Festival. With support from EU Culture Programme 2007-2013.
During 2012 and 2013, he participated as an artist in two European programmes: E-motional Bodies & Cities and Act your Age.
Alexis' works has been presented in various international festivals (as Dutch Dance Festival, B-Motion/Operaestate Festival Veneto, Burgenländische Tanztage a.o.).
Since 2016 Alexis has been collaborating with Dance House Lemesos in the position of artistic curator.