→ WHO'S AFRAID OF (POLISH) CHOREOGRAPHY?

Agata Maszkiewicz POLSKA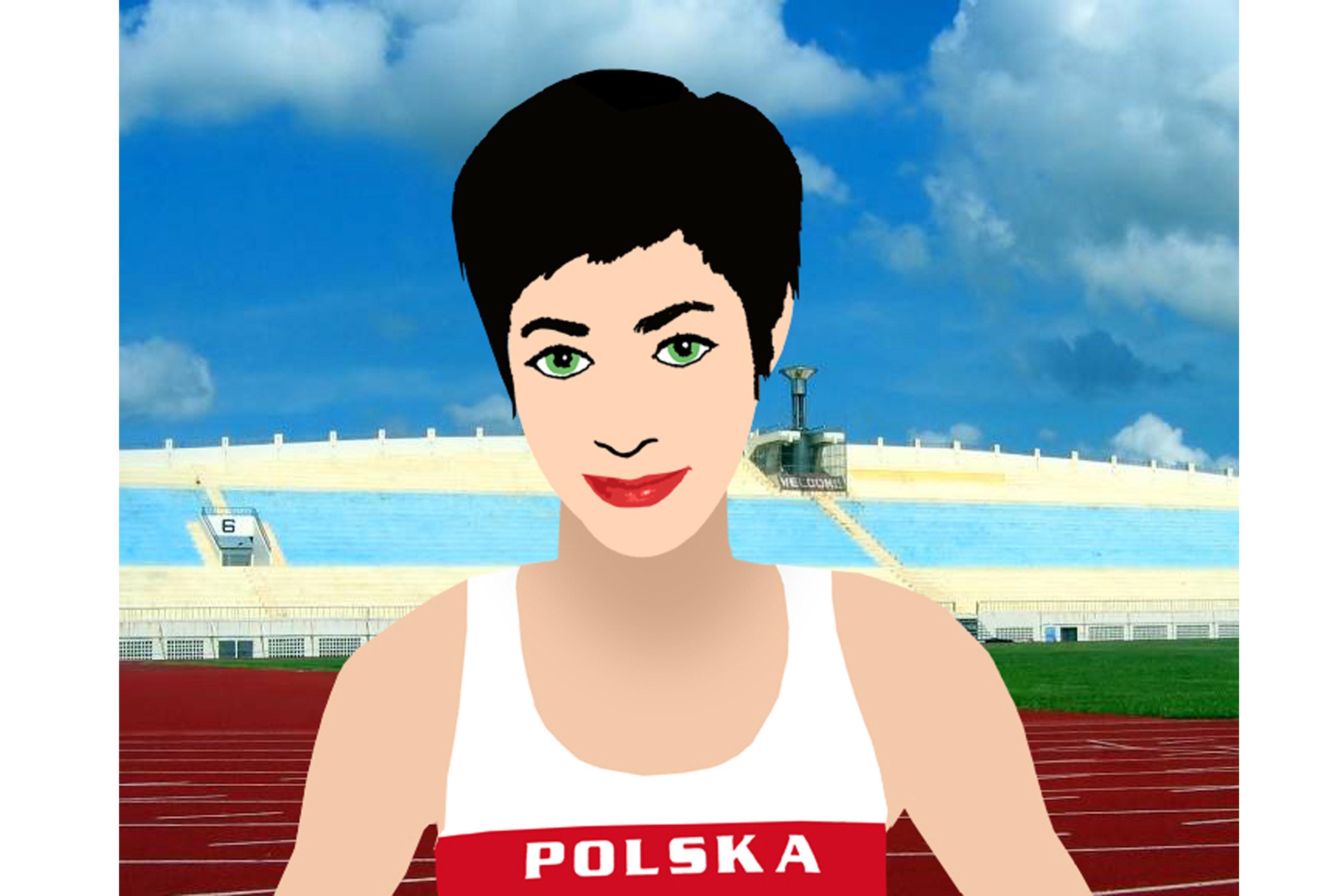 Agata Maszkiewicz, Polska, graphics: Vincent Tirmarche
"POLSKA" is based on sympathy and empathy. Using dance, performance, music and video the show, with a subtle sense of humor, leads the spectators to react physically to what they see. They might think of embarrassment. They surely deal with their own projections. They might think about performance and performativity, about results and success as well as failures and injuries. The dancer wears a sprinter costume and her body can definitely not escape to its cultural nature.
concept, choreography and performance: Agata Maszkiewicz
video, sound & light: Vincent Tirmarche
music: Miles Davis "Bitches Brew", The Rolling Stones "Sympathy for the devil", Ensemble from Gabin, Mazovie/Piotr Figurski/Piotr Klys "Oberek"
production: VierHochDrei/ Lisa Schmidt
coproduction: Workspace Brussels, imagetanz/brut Wien and Art Stations Foundation, Poznan
supported by: Kulturabteilung der Stadt Wien and Bundesministerium fur Unterricht, Kunst und Kultur
premiere: March 2009, Imagetanz festival, Brut, Vienna
Agata Maszkiewicz, performer and choreographer, a graduate of Anton Bruckner Privatuniversitaet in Linz, Austria (Master of Arts M.A.). She studied also Applied Social Sciences at the University of Warsaw, and developed her choreographic tools at CentreChoréographiqueNational (CCN) in Montpellier as a participant of the ex.e.r.ce programme (under the guidance of Xavier Le Roy). Coming from a dance education, she kept her interest in choreography in a wide sense. In her work she uses different forms creating dance/theatre performances, videos, installations and texts where choreography is used as the main dramaturgical tool. Some of the recurring subjects in her work are the body and its representation related to gender issues, the relationship between performer and spectator dealing with embarrassment, or utopia questioning the political body. She likes tracing various social patterns and transforming them on stage in a humorous as well as poetic way. The Austrian critic, Helmut Ploebst, called her a sociocritical choreographer.
Agata regularly works with the support of Art Stations Foundation by Grażyna Kulczyk in Poznan. Recently, she lives in France, close to Angouleme (Charente).




↘ Saturday, 30 November 2019
↘ Sunday, 1 December 2019