→ MUSICA
SUSCH
Ãtma Quartet
Saturday February 29, 6:15 pm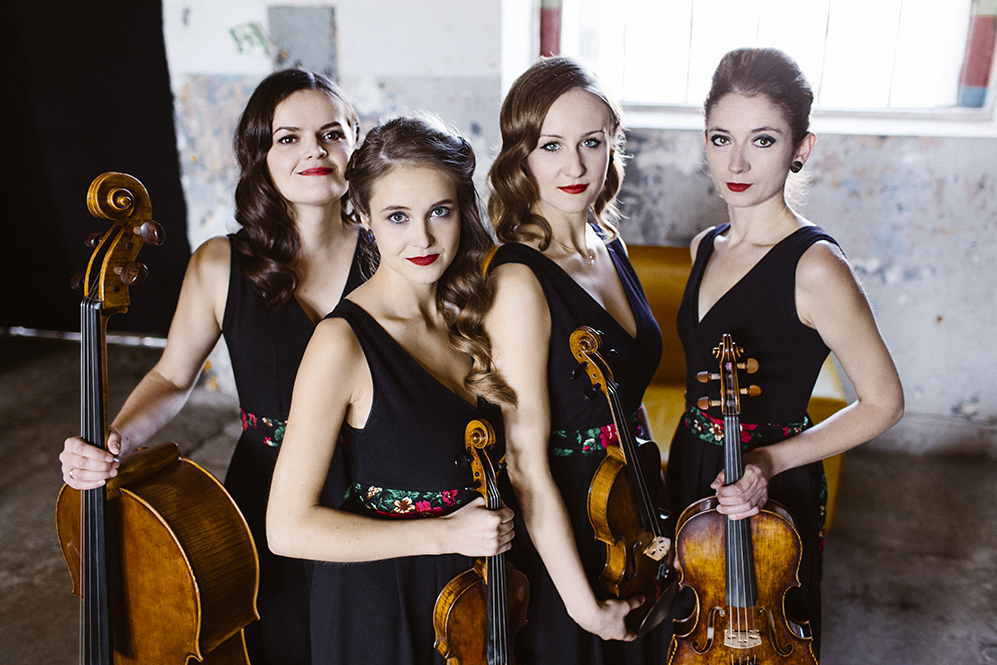 For the second concert in the programme we cordially invite you to join us for an evening with Ãtma Quartet one of the most promising young generation string quartets.
Four outstanding instrumentalists, graduates of Polish music academies, Monika Skruszewicz (violin), Paulina Marcisz (violin), Karolina Orsik-Sauter (viola) and Dominika Szczypka (cello), have been busy giving concerts at home and abroad, popularizing chamber music, particularly, works by Polish composers.
The quartet has appeared in a number of prestigious festivals abroad, such as the Davos Festival in Switzerland, the Quatuors à Bordeaux Festival and the Château de Lourmarin Summer Music Festival in France, the Zeist Music Days in Holland, or the Musethica concerts in Spain; as well as in Poland, in the Karol Szymanowski Music Days (Zakopane), the Emanations International Music Festival (Lusławice), the International Young Music Competition Winners Festival (Katowice) and the Urle Chamber Music Festival. Since 2018 the Ãtma Quartet has been actively participating in the Le Dimore del Quartetto project, promoting Polish music in Italy. The ensemble has also been engaged in the French ProQuartet programme, whose aim is to foster the development of chamber music in the world.
You can download the programme of the evening here; tickets cost 50 CHF and can be pre-ordered by email at info@muzeumsusch.ch or they are available at the box office. Since space is limited, we recommend placing a timely pre-order.
The concert series is significantly supported by Art Mentor Foundation Lucerne.