→ SITE - SPECIFIC
PERMANENT INSTALLATIONS
Heimo Zobernig
Untitled, 2015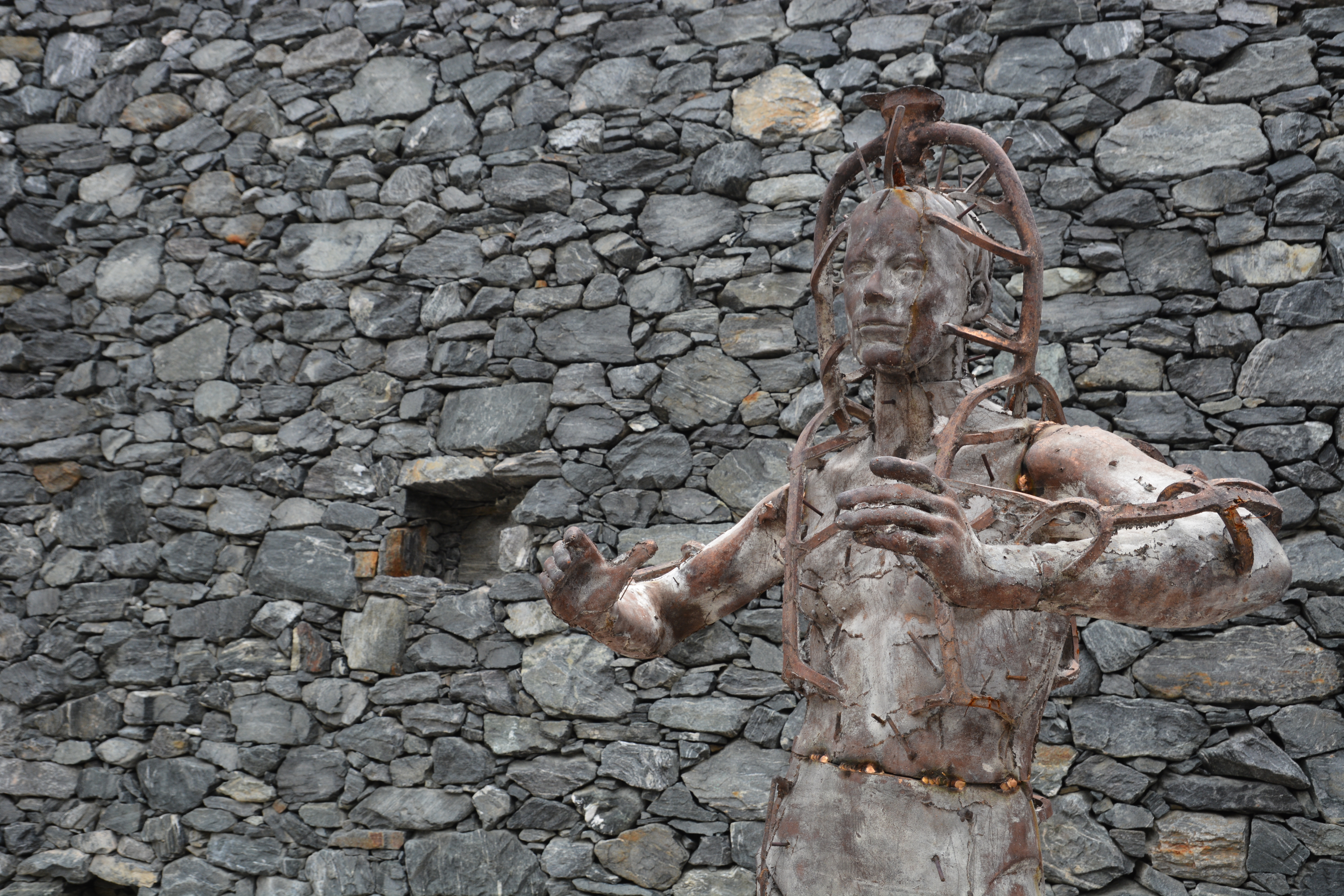 Zobernig is among leading Austrian contemporary artists – his versatile practice spans a variety of media, from painting to sculpture, to video and installation and frequently questions the existing vocabulary different artistic genres.
Untitled (2015) is a bronze sculpture the model for which was assembled by combining 3-D scans of three of the artist's earlier works: the head is a cast of the artist's face from a 2008 figure, the androgynous crotch was based on a wall work from 2009, while the legs and the chest come from a figure made in 2012. The parts were connected digitally and the resulting figure adopted a classical contrapposto position. The cast was not processed, the connecting elements, as well as the casting and ventilation channels are left visible in their original state.
Zobernig created an ambiguous figure. On one hand it bears direct resem- blance to the statue Dawn by German sculptor Georg Kolbe (1877–1947) for the celebrated German Pavilion designed by Mies van der Rohe for the 1929 Interna- tional Exposition in Barcelona. On the other, it appears of no distinct gender, and seemingly still in the making. As such it can be seen as a critical statement on the current human condition.