→ ESTATE
Dragana Zarevac
(b. 1959)
Belgrade, Serbia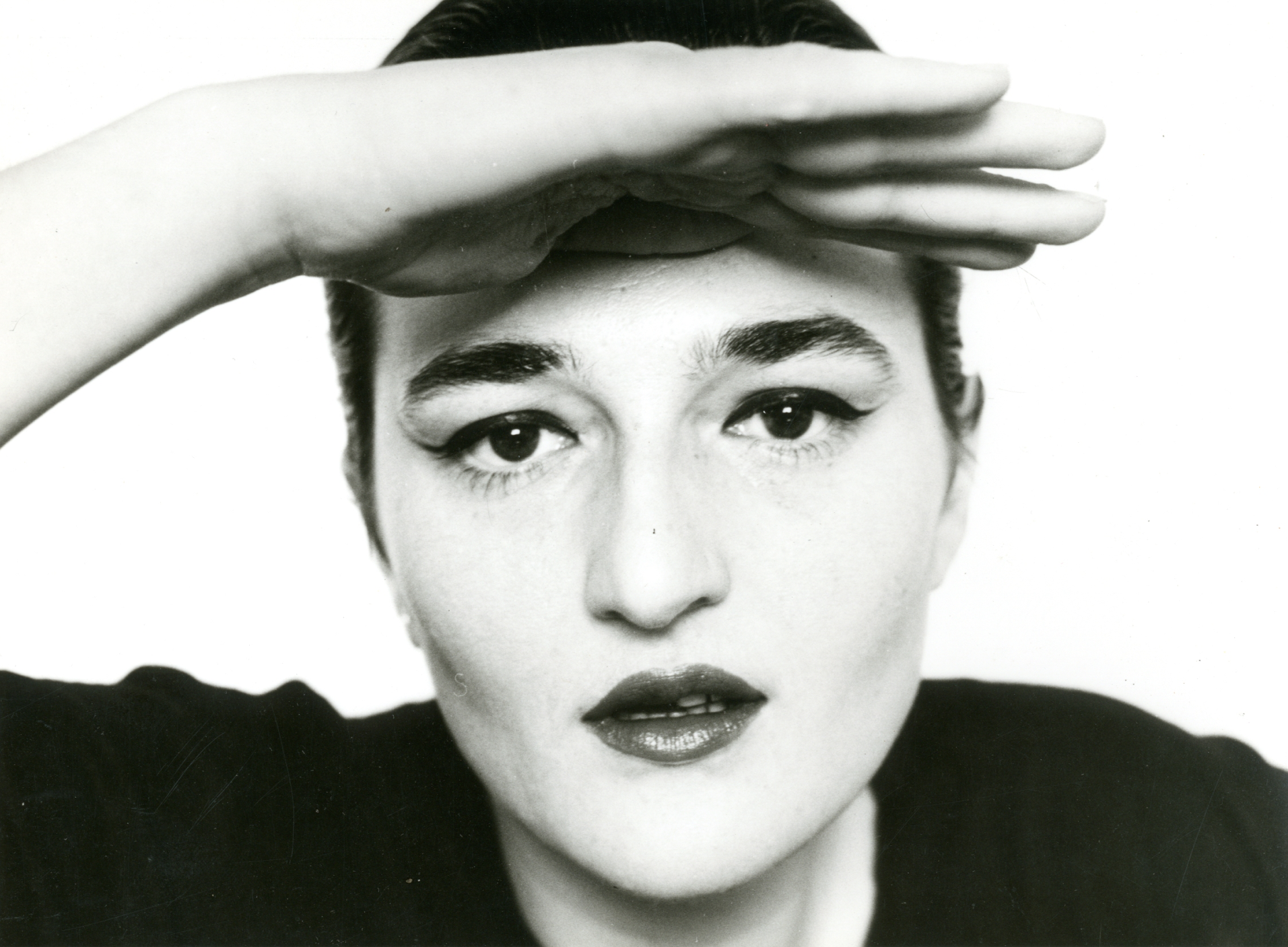 THE ESTATE
The archive of Dragana Zarevac belongs to the artist at this moment and is located in Belgrade, at the artist's apartment. Dragana started to build her archive in 1979, and continues. She was aware that she needed the documentation of her work, so that documentation became the future archive. The support of Susch Instituto will contribute to Dragana's first monograph book.
ARTIST'S STATEMENT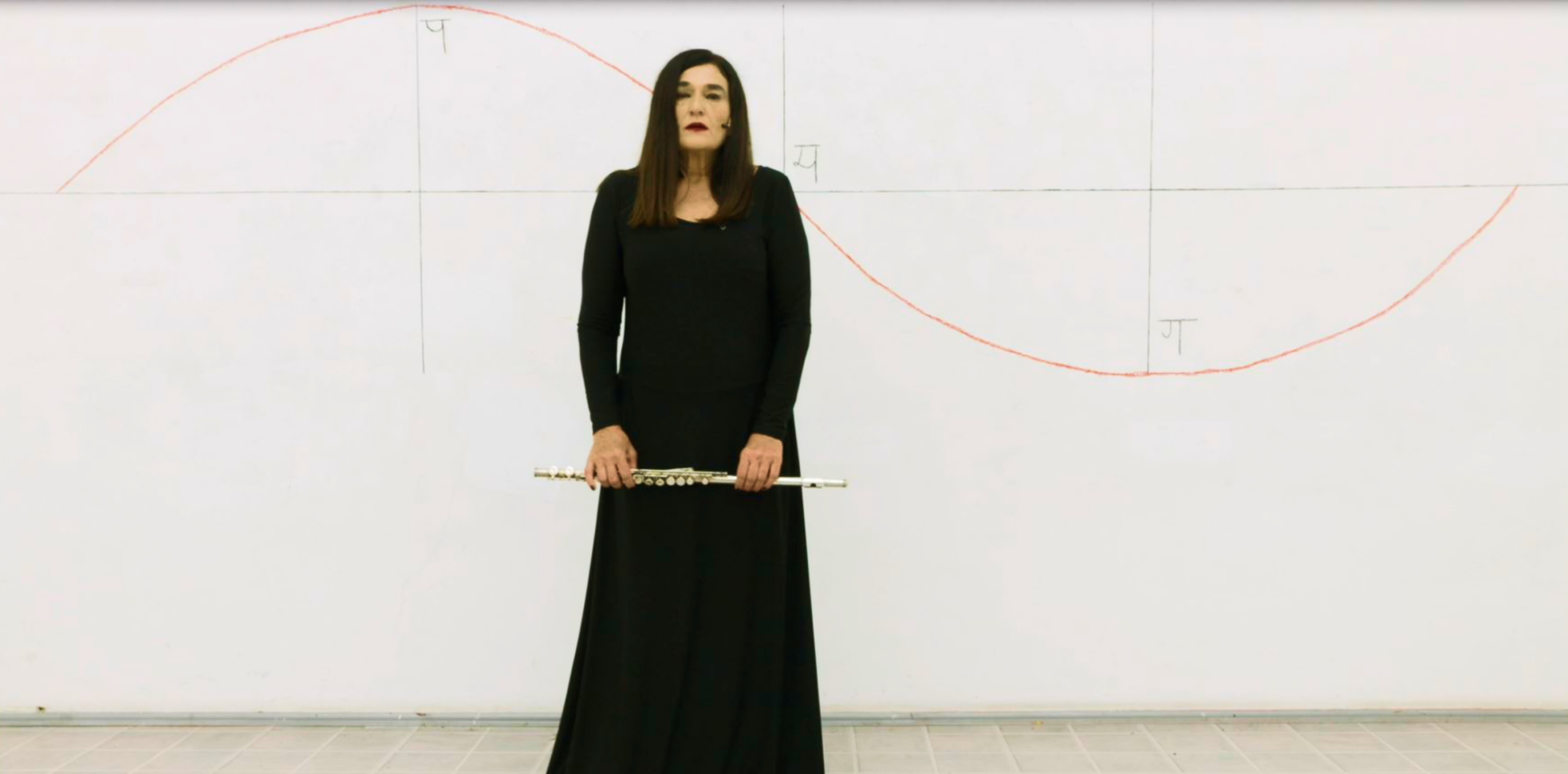 Freedom and knowledge
Over the course of several decades, I have intimately identified with being a singer. Now I see myself as a curious intellectual. Who am I, what is reality, and what is truth? What are the laws of the world? How can I lead a comfortable life? How can I be good to myself and to others? (Which is the same, because Others are the yet-unknown in oneself.) I have wondered about these questions for years, and still want to find out, and express what I have learned to everyone who wants to listen to me. I have managed to wrap up all that into art. It is very important to me that art allows the merging of completely different concepts/elements/phenomena, which is not possible in science or other rational types of work and knowledge. I perceive learning through art as a higher level of freedom and a field wider than science.
Freedom and knowledge, or insight, are the two highest values for me. I chose art as a profession because I believed that it would allow me to approach these values closely. There is a difference in understanding the concept of the artist as a profession and as a personal state. In contemporary society, being an artist is a profession that requires a lot of non-artistic work and at the same time often the renunciation of freedom. I see myself as an artist in terms of social status. Separating one's identity from social status gives more freedom for both those constructs to develop. The artist in me has the freedom to think, imagine and explore whichever way she wants. The artist in society listens to relations and adapts to social trends. The field of art nevertheless allows me the greatest degree of freedom.
I have always been glad to be a woman. I am happy that I was able to give birth to a child. My prejudice is that I have more freedom because I am a woman, I have the freedom to be irrational, and suffer fewer consequences because of it. Since modernity has elevated the rational and suppressed the irrational, it has brought many good things, but also caused great harm. And I love and respect the irrational because it is the source of knowledge.
Since my art is always Self-speech, all these experiences have become part of my work. I wondered how one develops from a child to an adult. This became an artwork (Evagitto, video 1991). I wondered how living matter (Nodus Vitae, performance, 1986) and death function (Fields of Change, performance, 1988). I tried to understand the creative force of erotica (Lamento da Histria, performance, 1986). My country fell apart in a lot of suffering and blood (war trilogy: Despair, Bridge, Collateral Damage, video, 1996–2000). I gave birth to a child who could not breastfeed, and I found a model for healing in tradition (The Building of Skadar, video installation, 2000). I was unhappy in my marriage (The Perfect Marriage, video, 2001; Entre Nous, video installation, 2007). I realized that I was capable of understanding how politics and society are reflected in micropolitics, and that the body is a monitor of these processes (Ephemeral Memorial, Women Women, One More Turn, video installations, 2008–2014). I realized that environmental awareness begins with a clean and clear mind which respects the creative force of life (Discovering Territory, Sitting with Zoe, video installations, 2016–2019).
The pandemic years have forced us to stop and reevaluate. But stopping is also part of the process of movement. I turned to the archive and to studying the past (Expanded Presence—Embodied Archive, exhibition, 2021), because I needed to understand myself (and the world) again. Now I see storytelling as a form of performance, which I can use to express my experience. I recognized Beuys's ideas once again regarding the artist as a shaman. Shamans are necessary to heal the sick planet and the confused society, in which repressed irrationality erupts in the form of disease and war. I will embrace my irrationality.
Dragana Zarevac is a media artist based in Belgrade. She graduated from the Kosta Manojlović Music School in Zemun, departments of piano, flute and solo singing (1964–1978), and studied Sanskrit at the Institute of Foreign Languages in Belgrade and Deccan College in Pune, India (1977–1983), and Spanish and English language and literature at the Faculty of Philology, Belgrade.
She exhibits video, drawings and photography, and is the author of over twenty performances. Her work on music and video is incorporated in performances, choreographies, net-art works, and TV shows. She debuted with the performance Flautaum at the Students' Culture Centre in Belgrade in 1979.
She also works as a curator for international video festivals and conducts video workshops. Her video art pieces have been shown in galleries and museums, on TV, and at video-art festivals in Argentina, Australia, Austria (Ludwig Museum of Contemporary Art, Kunsthalle Vienna), Bulgaria, Croatia, France (Centre Georges-Pompidou), Germany (ZKM Karlsruhe), Greece, Hungary, Montenegro, Morocco, the Netherlands, North Macedonia, Portugal, Russia, Serbia (Museum of Contemporary Art), Spain (Museo Guggenheim Bilbao), Switzerland, Turkey, the UK (Tate Modern), and the US (Renaissance Society). She has received grants from the French Ministry of Culture, the City of Paris, the French Ministry of Education, the Open Society Fund, the Goethe Institute, ProHelvetia, the Roberto Cimetta Fund, Stability Pact for Southeast Europe, the Ministry of Culture of Serbia, the City of Belgrade, and the Film Centre of Serbia. She was a resident-artist at ZKM in 1999 and CICV Pierre Schaeffer in April 2000.
She has received the following awards: International Video Art Award, ZKM, Karlsruhe and SWR Baden-Baden (1998), Golden Sphinx, Video Medeja, Novi Sad (1999), Art Gallery Nadezda Petrovic Award, 23rd Nadezda Petrovic Memorial, Cacak (2005). Her works are found in museums, galleries and private collections in Serbia, France and Germany.