mayfield brooks
musical accompaniment by Katrin Wüthrich
Shedding Skin, Decomposing Pretty: An Embodied Tour of Heidi Bucher. Metamorphosis II

29 October 2022
2:00 - 3:30 PM
Muzeum Susch Auditorium
Artist in Residence, mayfield brooks will give a tour of Heidi Bucher's work through a choreographic lens. mayfield will dance throughout the exhibition in response to Bucher's manifesto "Parkettlibelle" [Parquet Dragonfly], where Bucher described her artistic work as a "process of metamorphosis" and a way to disentangle from social conditioning by softening and mobilising objects such as static institutional walls and other seemingly unbreakable conventions.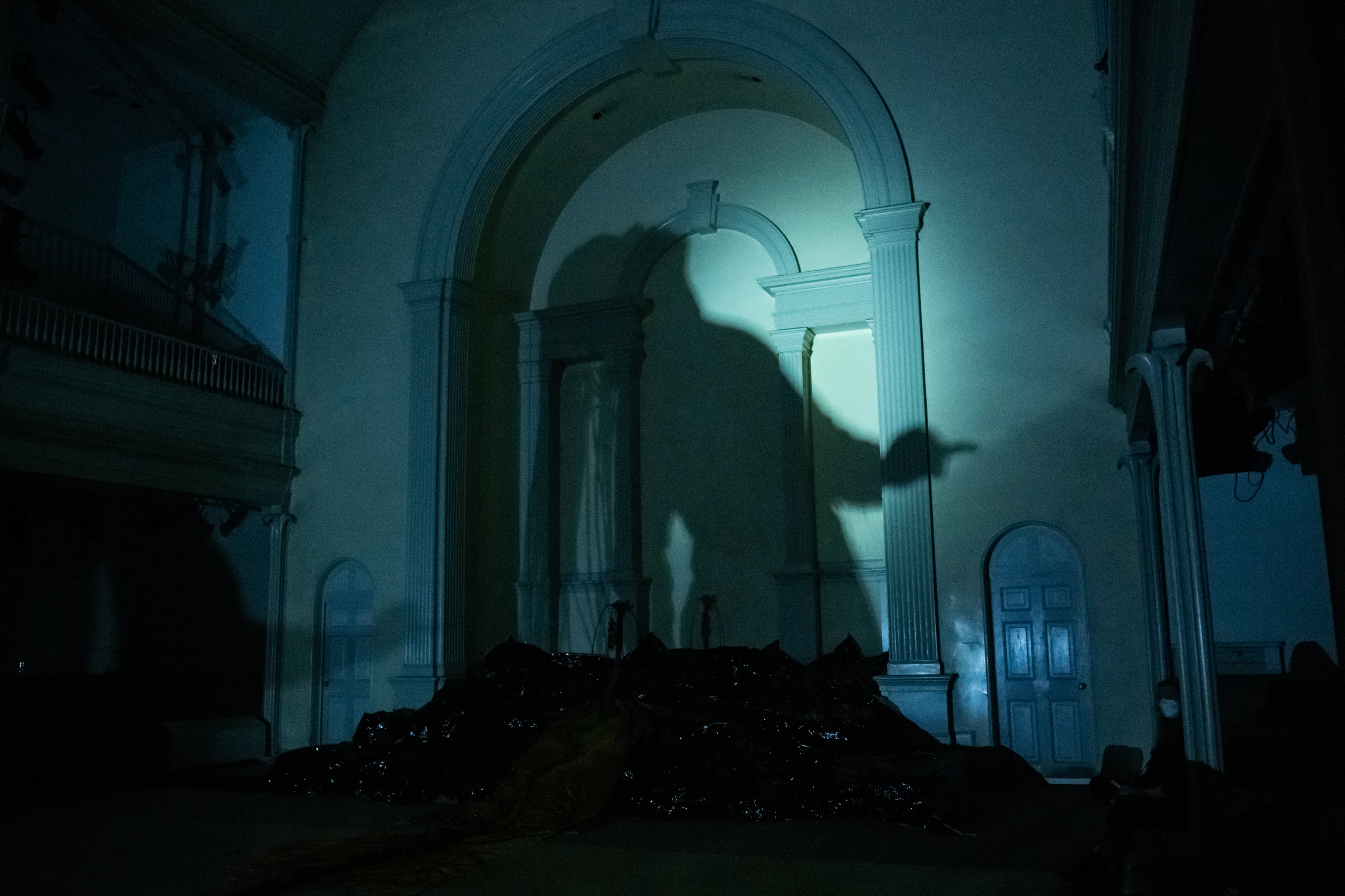 In response to Bucher's skinning process and work with see-through materials such as latex and lace, mayfield will dance with the soft material of pantyhose to invoke a contemporary feminist discourse that includes globalised constructs of race and gender. mayfield will also engage in their own process of decomposing dance and choreographing breath as a way to guide the public through Bucher's multi-faceted body of work in the spaces of Muzeum Susch.




TICKETS:
CHF 35,00 (Muzeum Susch regular entrance + performance tour)
CHF 30,00 (Muzeum Susch reduced entrance + performance tour)
You can buy the tickets at Muzeum Susch reception during the opening times or book them online here.
mayfield brooks is a movement based performance artist, vocalist, urban farmer, writer, and wanderer based in Lenapehoking also known as Brooklyn, New York. They are the 2021 recipient of the Merce Cunningham Award from the Foundation for Contemporary Arts, their dance film, Whale Fall, was nominated for a 2021 Bessie Award, and they are a 2022-23 Hodder Fellowship at Princeton University. brooks is an international teacher and performer whose entire body of work arises from their life/art/movement practice, Improvising While Black.
https://www.improvisingwhileblack.com
Katrin Wüthrich is a musician based in Stans.