→ WHO'S AFRAID OF (POLISH) CHOREOGRAPHY?

Renata Piotrowska-Auffret THE PURE GOLD IS SEEPING OUT OF ME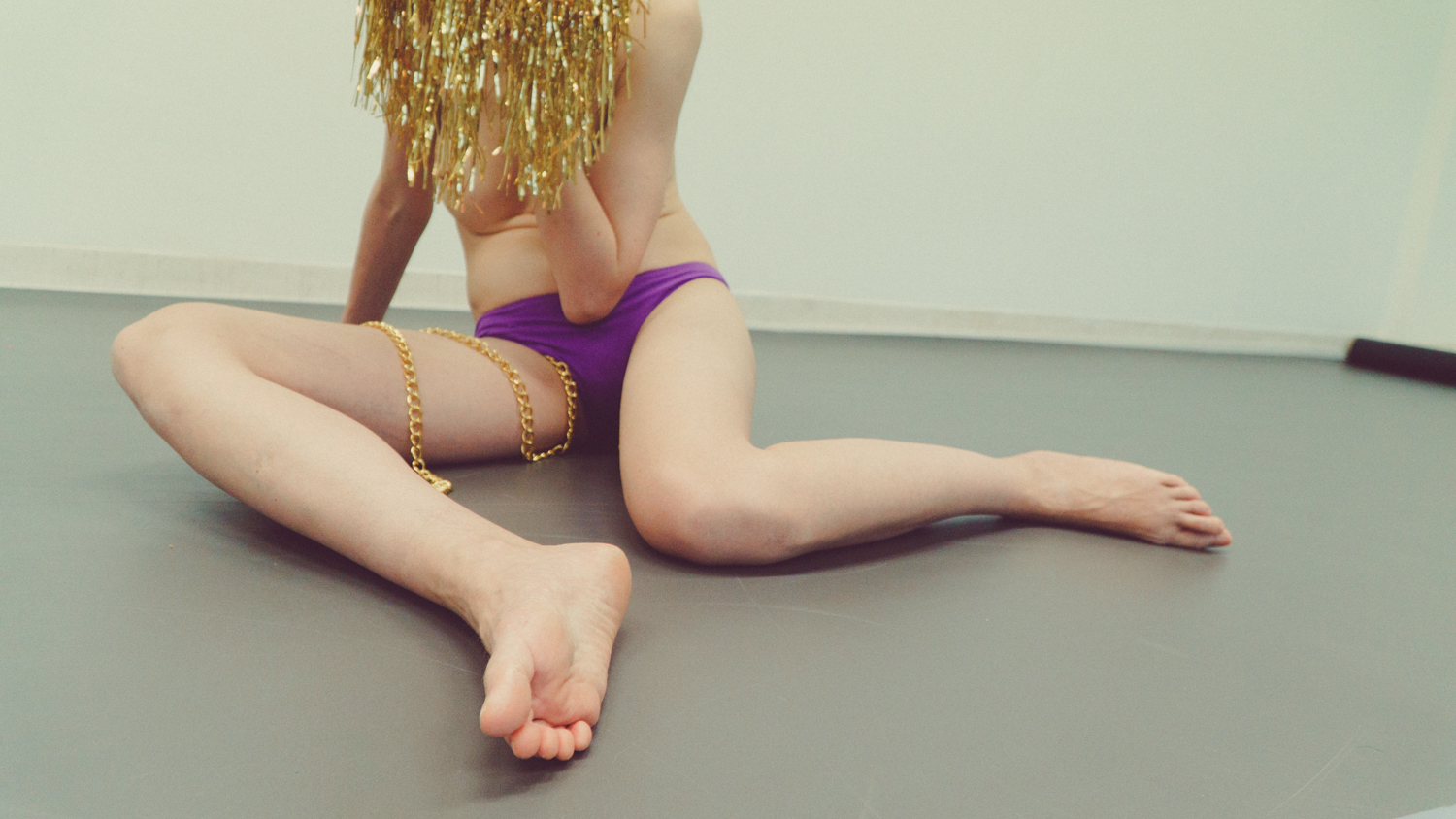 Renata Piotrowska-Auffret, The pure gold is seeping out of me, fot. Aleksandra Osowicz
For many women, the desire to give birth seems obvious. What if, however, this desire is impossible to fulfill, if it is restricted by legal regulations and restrictions?
In her work, Piotrowska-Auffret explores this area and looks at the relationship between personal and professional life. The artist relies both on her personal experience and on other women's narratives. She examines this female yearning through a network of reproduction policies, numerous promises and attempts to exploit it.
idea, choreography: Renata Piotrowska-Auffret
performance and texts: Renata Piotrowska-Auffret and guests
collaboration: Karolina Kraczkowska, Aleksandra Osowicz
dramaturgy: Bojana Bauer, Renata Piotrowska-Auffret
dramaturgy consultant: Magdalena Ptasznik
editing assistant: Michał Kurkowski
ligh: Monika Krześniak
visual design: Aleksandra Osowicz
music: Camille Saint-Saens, Ferenc Liszt, Bill Medley and Jennifer Warnes, The Kurws
organisers: Fundacja Burdąg, Centrum w Ruchu
coproduction:MAAT Festival
partners: Nowy Teatr, Wawerskie Centrum Kultury, Instytut Adama Mickiewicza, Instytut Muzyki i Tańca, Centre National de la Danse
producer: Karolina Wycisk
Renata Piotrowska-Auffret is a choreographer and performer based in Warsaw. In her works she uses tools of experimental dance, performance arts, dramaturgy and drama theatre and confronts choreography with conceptual thinking. Renata'a performances contemplate contemporary world deriving inspirations both from life experiences as well as from theoretical texts of human sciences. She is interested in analysing historical and contemporary body politics and representations and investigates relations between text and movement.
Renata graduated from master choreographic programme ex.e.r.ce. in Montpellier and from acting at Theatre Academy in Białystok. She received scholarships of Adam Mickiewicz Institute, Art Stations Foundation by Grazyna Kulczyk and Ministry of Culture and National Heritage of Poland. Her performances has been successfully touring in Poland and abroad. With the two works – solo "Death. Excersises and variations" (2017) and trio "The pure gold is seeping out of me" (2019) Renata became Priority Artist of Aerowaves Network that every year introduces the most interesting young European dance makers. She is also also a member of Center in Motion, a choreographic collective from Warsaw.



↘ Saturday, 30 November 2019
↘ Sunday, 1 December 2019