→ ACZIUN
SUSCH
Isabelle Schad & Laurent Goldring DE/FR
17 - 21 August 2020

/ research residency
21 August 2020 / 17.00 / Chasa D'Artists
/ lecture-performance on the challenges of interdisciplinary artistic collaboration

My actual work is on the relation to the self.
The self as consciousness.
The residency will be devoted to the non-duality, for approaching the body work and the work on the self as ONE.
The lecture, finally, will be about the relation to the self.
I.S.
My actual work is about the face.
The residency will be devoted to the filming of Isabelle Schad's face.
The lecture at the end will be about the face.
L.G.
Working together is much nicer when people are not working on the same thing.
I.S.&L.G.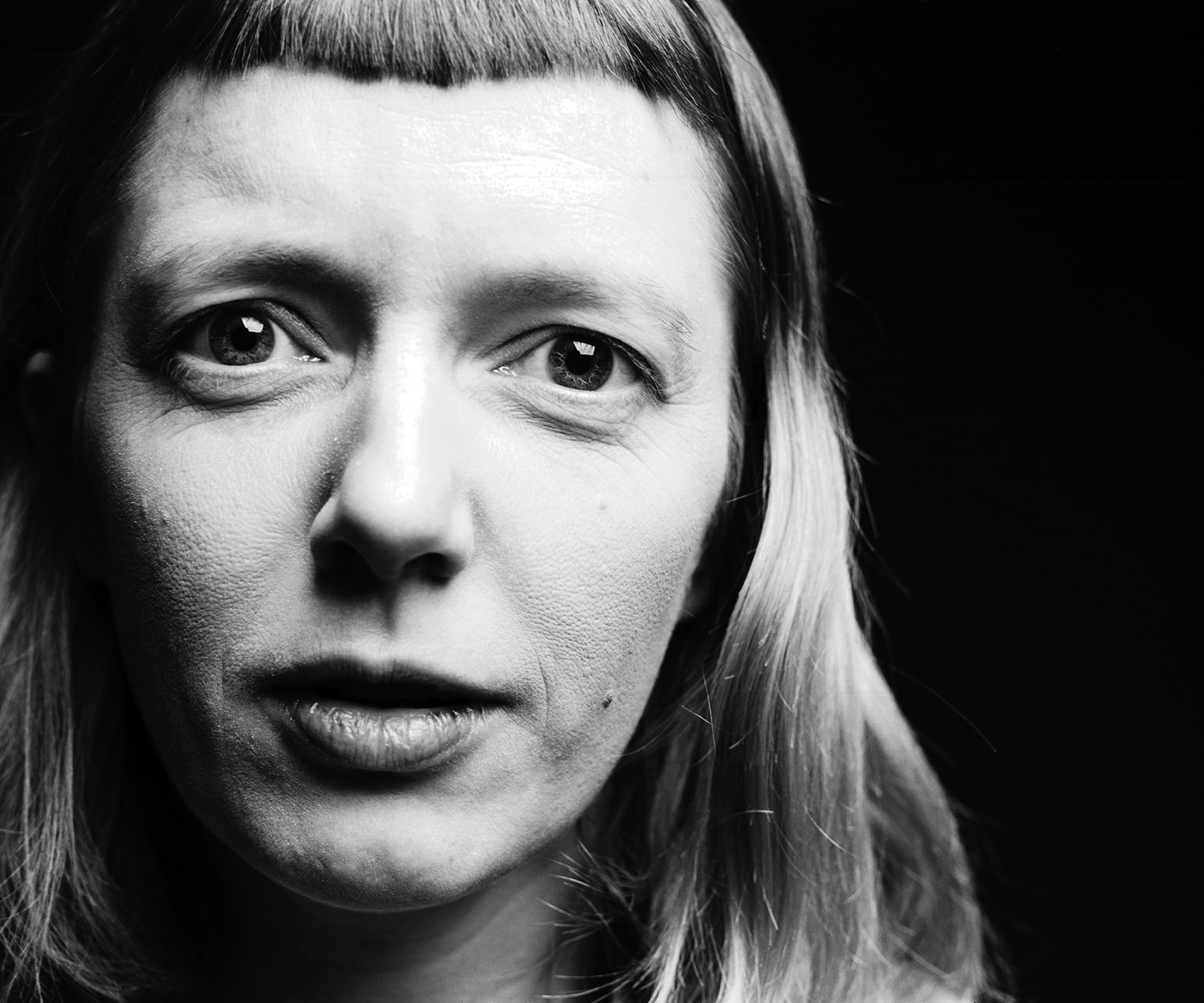 Isabelle Schad ©Bettina Stoess
Isabelle Schad
Dancer and choreographer Isabelle Schad first studied ballet at the John Cranko Schule in Stuttgart. After working in various classical ensembles for six years, she moved on to contemporary companies, including Ultima Vez led by Wim Vandekeybus in Brussels. From 1999 onwards she initiated her own projects.
Her work focuses on the body and its materiality, processuality and knowability, as well as the relationship between body, choreography and (re)presentation and the issues of community building and political engagement. In her search for new research methods and options for working together, she co-initiated several collaborations. In 2003 she founded Good Work, an international artists' network with Bruno Pocheron and Ben Anderson. She also collaborates on a continuous basis with the visual artist Laurent Goldring, with whom she created Unturtled #1 & #4(2008), Der Bau (The Burrow, 2012/13) and Collective Jumps (2014), the latter of which is now part of a trilogy, together with Pieces and Elements (2016) and Refection (2019). She has close connections with the Theater HAU Hebbel am Ufer in Berlin as a performance venue. Her works are performed at international festivals, including ImPuls Tanz Wien, Tanz im August (Berlin), Montpellier Danse, International Arts Festival (Beijing); she was also invited to take part in the Venice Biennale in 2016. Her works are frequently selected for the Tanzplattform Deutschland (German Dance Platform), and she has collaborated with the Goethe-Institut on several occasions. She teaches regularly at TEAK Helsinki and HZT Berlin, among others, conducts workshops worldwide and is committed to the independent dance scene in the Balkans. In the frame of Deutscher Tanzpreis 2019, Schad was honored for outstanding artistic developments in contemporary dance. (Gabriele Wittmann)
Laurent Goldring Self portrait without glasses
Laurent Goldring
Following philosophy studies at the École Normale Supérieure (Paris) and City College (New York), Laurent turned to artistic work intersecting the fields of visual arts, video, photography and cinema. His work garnered immediate interest: A solo exhibition at the Centre Pompidou in 2002 curated by Christine Van Assche, a portrait by Jacqueline Caux followed by two articles by Laurence Louppe and Laurent Goumarre in Artpress; an interview with Cyril Beghin and Stéphane Delorme and a piece by Françoise Parfait added to growing recognition.
He was quickly featured in major events: Venice Biennial (Der Bau and Collective Jumps, 2016), Garage, Moscow (Collective Jumps, 2016), Le Bal, Paris (Cesser d'etre un, 2016), Jeu de Paume, Paris (Broken Loops, 2014), MOMA PS1, New York (La Rencontre, 2014), Calouste Gulbenkian Foundation, Lisbon (Sculpture mobile #4, 2002), Musée National d'Art Moderne, Paris (Expo N°26, 2002). Today Laurent Goldring features in prestigious collections including the Musée National d'Art Moderne (Sans titre acquired in 1989, Petite chronique de l'image, 1995/2002, acquired in 2003, 24 images seconde acquired in 2013). His images from the world of dance have influenced many choreographers. He was directly involved with the creation of shows by Xavier Le Roy, Blut and Boredom, Ectoderme and Self-Unfinished (1996-1998), and by Maria-Donata d'Urso, Pezzo 0 (uno and due) (2002). He co-signed work with Benoit Lachambre, Saskia Holbling and Louise Lecavalier, the rrr… (reading readings reading), (2001), Is you me (2008) and Squatting Project (2012-2016). With Germana Civera he created Figures(2008), with Isabelle Schad, Unturtled (2009/2012), Der Bau (2013) and Collective Jumps (2014), and with Eva Klimackova, Ouvrir le temps (2014). After exhibitions at Le Bal (Paris) and Garage (Moscow), in 2017, the Palais de Tokyo exhibited a monumental installation of his body loops videos.