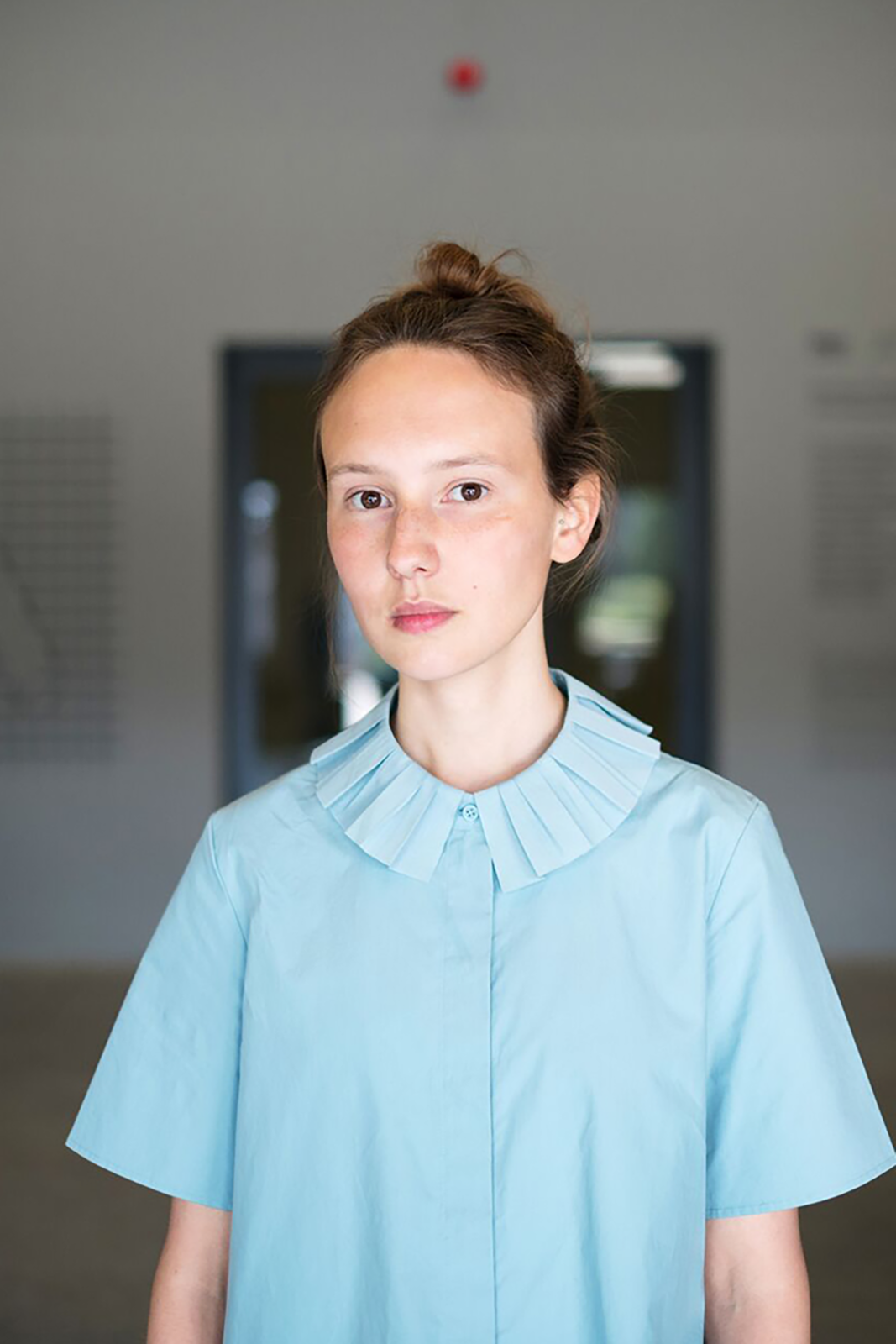 Agnieszka Mastalerz is an artist from Poland, whose artistic practice focuses on the mechanisms of control and processes influencing and exploiting an individual. She uses a poetic visual language to analyse restrictive rules established within intimate relationships, communities, states or companies, and towards the natural environment.
She is a graduate of the Studio of Spatial Activities of Mirosław Bałka at the Academy of Fine Arts in Warsaw, was a guest student of Candice Breitz and Eli Cortiñas at HBK in Brunswick (DAAD Scholarship) and of Adam Broomberg and Oliver Chanarin at HFBK in Hamburg.
She has exhibited at the Center for Contemporary Art Luigi Pecci, Prato, MAXXI, Rome, Wschód Gallery, Warsaw, Starak Family Foundation, Warsaw, Deichtorhallen, Hamburg, Fondation Hippocrène, Paris, and the Museum of Modern Art in Warsaw (laureate of the Hestia Artistic Journey Competition).
She participated in the Artists Development Programme by the European Investment Bank Institute in Luxembourg and was on a residency at the Futura Gallery in Prague (Visegrad Scholarship).