Acziun Susch /
Guy Cools/ AT
Lamenting Residency
17-28.10.2021 research residency
Wed, 27.10.2021/ 16.00 /
Post-residency work-in-progress presentation / entrance free
Muzeum Susch proudly welcomes for residency based in Vienna dramaturge and performance artist Guy Cools.
Last year we were honored to support the publication of Guy's new book: "Performing Mourning, Laments in Contemporary Art" (Valiz, 2021). Using the Greek tradition of the 'moiroloi' (laments) - 'which are dramatic expressions of an ethic of care and of tending the dead' - as a template, Guy discusses how a lot of contemporary art in different disciplines (literature, visual art, performing arts, music) develop forms of contemporary laments to dialogue with those who are absent. By performing and giving a voice to the emotions of grief, these contemporary artistic expressions transform the seeming fatality of the experience of loss.
During his residency in Susch, he will continue to develop a series of lecture-performances and workshops that will accompany the book and apply the dramaturgy of traditional laments in contemporary art practices.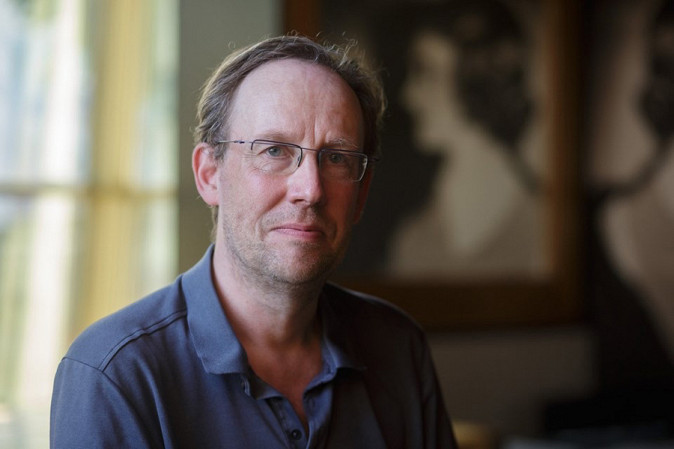 We kindly invite you to a post-residency open showing – meeting with Guy Cools on Wednesday, 27.10. at 4 PM.
Please also listen to the podcast on the topic Guy Cools prepared in 2019 for our ECHOLOT series: Episode 3
Dr Guy Cools is a dance dramaturge. His recent positions include Associate Research Professor at the institute Arts in Society of the Fontys School of Fine and Performing Arts in Tilburg, and Postdoctoral Researcher at Ghent University, where he finished a practice-based PhD on the relationship between dance and writing. He has worked as a dance critic and dance curator. He now dedicates himself to production dramaturgy, contributing to work by choreographers all over Europe and Canada such as Jean Abreu (UK), Koen Augustijnen (BE), Sidi Larbi Cherkaoui (BE), Danièle Desnoyers (CA), Lia Haraki (CY), Christopher House (CA), Akram Khan (UK), Arno Schuitemaker (NL), and Stephanie Thiersch (DE). He regularly lectures and publishes and has developed a series of workshops that aim to support artists and choreographers in their creative process. His most recent publications include The Ethics of Art: ecological turns in the performing arts, co-edited with Pascal Gielen (Valiz, 2014); In-between Dance Cultures: on the migratory artistic identity of Sidi Larbi Cherkaoui and Akram Khan (Valiz, 2015) and Imaginative Bodies, dialogues in performance practices (Valiz, 2016), a series of published, live interviews with prominent contemporary artists which Cools curated from 2008 till 2013 for Sadler's Wells, London. With the Canadian choreographer Lin Snelling, he developed an improvised performance practise 'Rewriting Distance' (see also: www.rewritingdistance.com) that focuses on integrating movement, voice, and writing. Cools lives in Vienna.