Laura Grisi
The Measuring of Time
Book Launch
Monday 29 November, 6pm
Venue: FM Centro per l'arte contemporanea – via Piranesi 10, Milan
We are delighted to announce the launch of the newly released monograph on Italian artist Laura Grisi (1939-2017) edited by JRP | Editions in collaboration with Muzeum Susch on the occasion of the exhibition Laura Grisi. The Measuring of Time, on view until 5 December 2021 at Muzeum Susch, Switzerland, conceived by internationally acclaimed curator Marco Scotini.
The event takes place at the FM Centro per l'arte contemporanea in Milan hosted by Marco Scotini and is accompanied by a panel discussion to celebrate the occasion.
The talk will bring together Grażyna Kulczyk, Muzeum Susch Founder and Chairwoman of the Arts Station Foundation; Anke Kempkes, Director of Instituto Susch and Curator at Large, and Valerie Da Costa, Art Historian and contributing author to the publication.
The event also marks the premiere of a documentary on the exhibition Laura Grisi. The Measuring of Time by Swiss film maker Claudio von Planta produced by Muzeum Susch.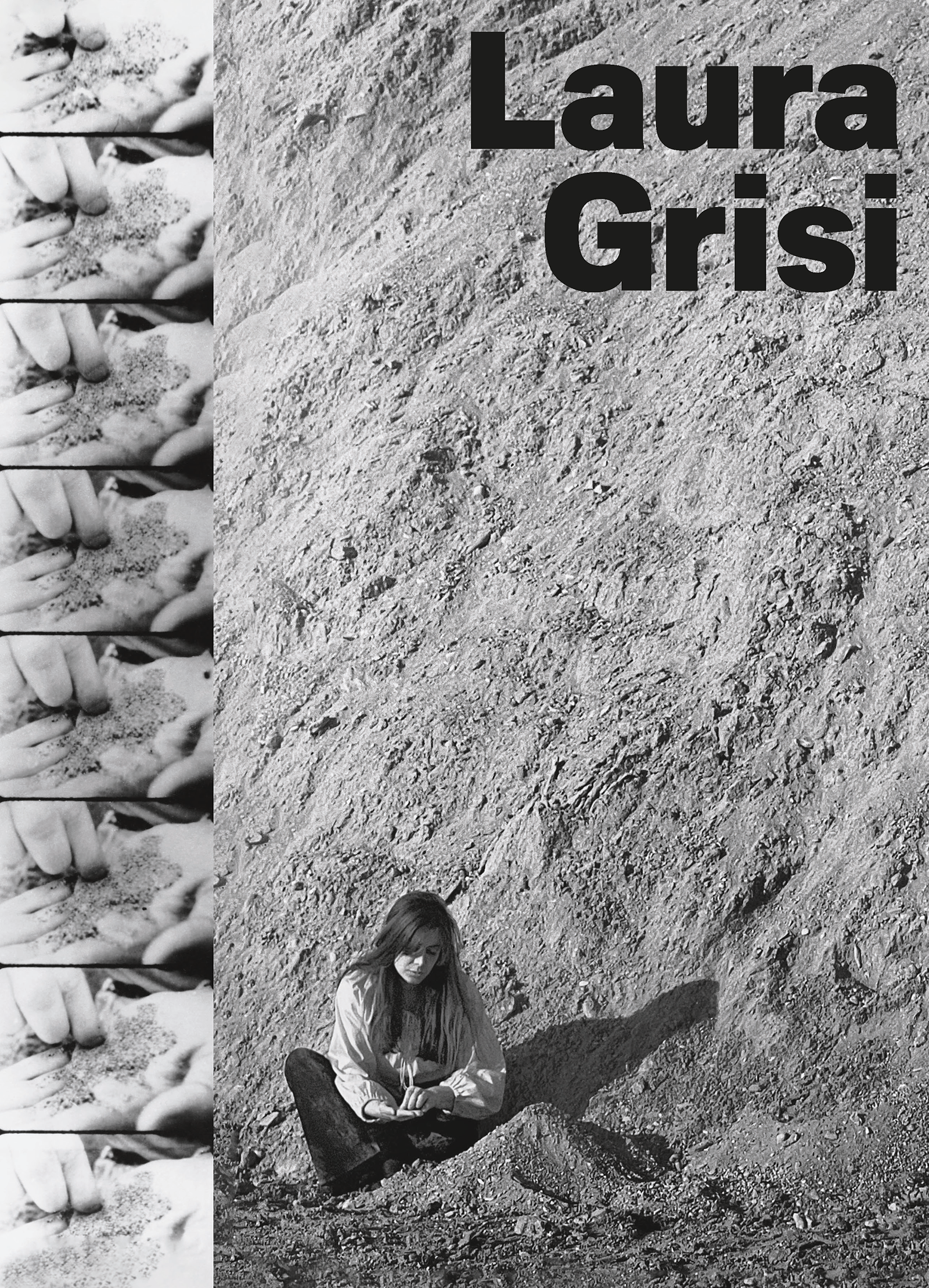 Published on the occasion of her long-deserved retrospective organized by Muzeum Susch, this book testifies to the singularity and innovative vision of Italian artist Laura Grisi within contemporary art history. Although her work has mostly been reduced to Italian Pop art, from the outset Grisi worked beyond that category, pertinently intercepting various lines of international artistic research (Conceptual and Optical art, Minimal and Land art) and applying them in her own original synthesis. Within an activity whose fundamental motif is the "journey"—from remote locations visited and documented, to the multiplicity of mediums used—Grisi embodies a stateless and nomadic female subject who defies the politics of identity, the univocity of representation, and the unidirectionality of time.

This publication gathers together extensive documentation on Grisi's multifaceted practice, research, and travel, focusing on the 1960s–1970s, with new essays by Italian critic and curator Marco Scotini, French art historian Valérie Da Costa, writer and critic Martin Herbert, Harvard University Professor of Visual and Environmental Studies Giuliana Bruno, and former Muzeum Susch Artistic Director Krzysztof Kosciuczuk. It also includes the reprint of a seminal interview with Laura Grisi by Germano Celant realized in 1990.
Laura Grisi. The Measuring of Time is edited by Marco Scotini and Clément Dirié, and published by JRP | Editions in partnership with Muzeum Susch and MAMCO Geneva where the exhibition will tour in October 2022 to end of January 2023.
The maximum number of visitors is limited. Please register in advance at rsvp@larafacco.com.
Access upon presentation of the Green Pass.



↘ Past Events - Publicaziuns Susch