→ MUZEUM
SUSCH
Hannah Villiger: Amaze Me
Curated by
Madeleine Schuppli & Yasmin Afschar
In collaboration with Foundation
THE ESTATE OF HANNAH VILLIGER
4 January – 2 July 2023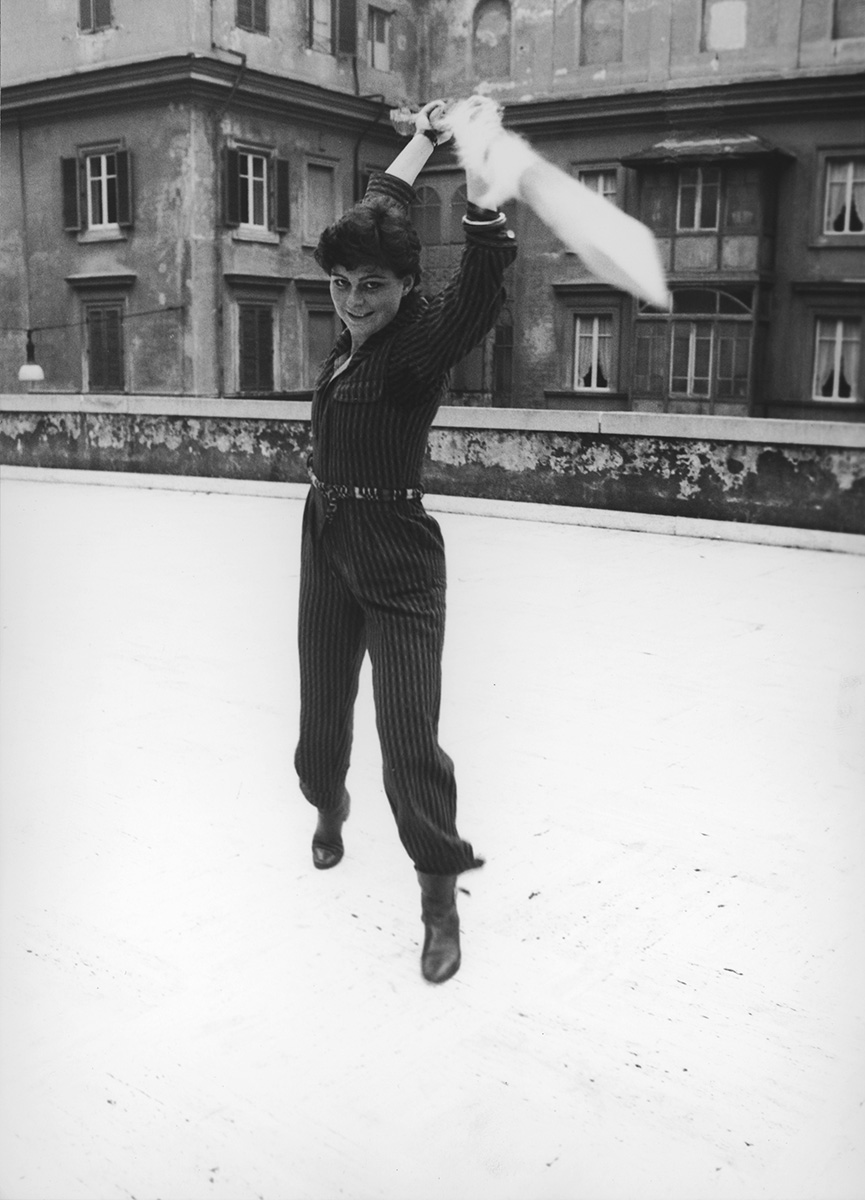 Running from 4 January to 2 July 2023, Muzeum Susch presents Hannah Villiger: Amaze Me, a comprehensive survey dedicated to the Swiss artist Hannah Villiger (1951-1997) with contributions from contemporary artists Alexandra Bachzetsis, Lou Masduraud (b. 1990) and Manon Wertenbroek (b. 1991).
The exhibition Hannah Villiger: Amaze Me offers new perspectives on the work of this important Swiss artist. Hannah Villiger's (1951–1997) large-format works based on Polaroid photographs make a lasting contribution to the genre of the self-image within art history. At the same time, her explorations of the body can be discussed against the background of numerous contemporary themes.
Muzeum Susch is hosting the largest presentation of Hannah Villiger's work in fifteen years. The exhibition spans her oeuvre, from the drawings she made in the 1970s to the black-and-white photographs and works with the Polaroid camera that she created from the 1980s onwards. These fragmentary close-ups of her own body, greatly enlarged via an internegative and mounted on aluminium, are presented individually or assembled into space-related ensembles. The results are unlimited possibilities of at times spectacular views of the body. On display are vintage prints, existing though often still unknown individual works, as well as so-called blocks, large-format assemblages of up to fifteen square picture panels. Some of these will be shown for the first time in the exhibition in Susch.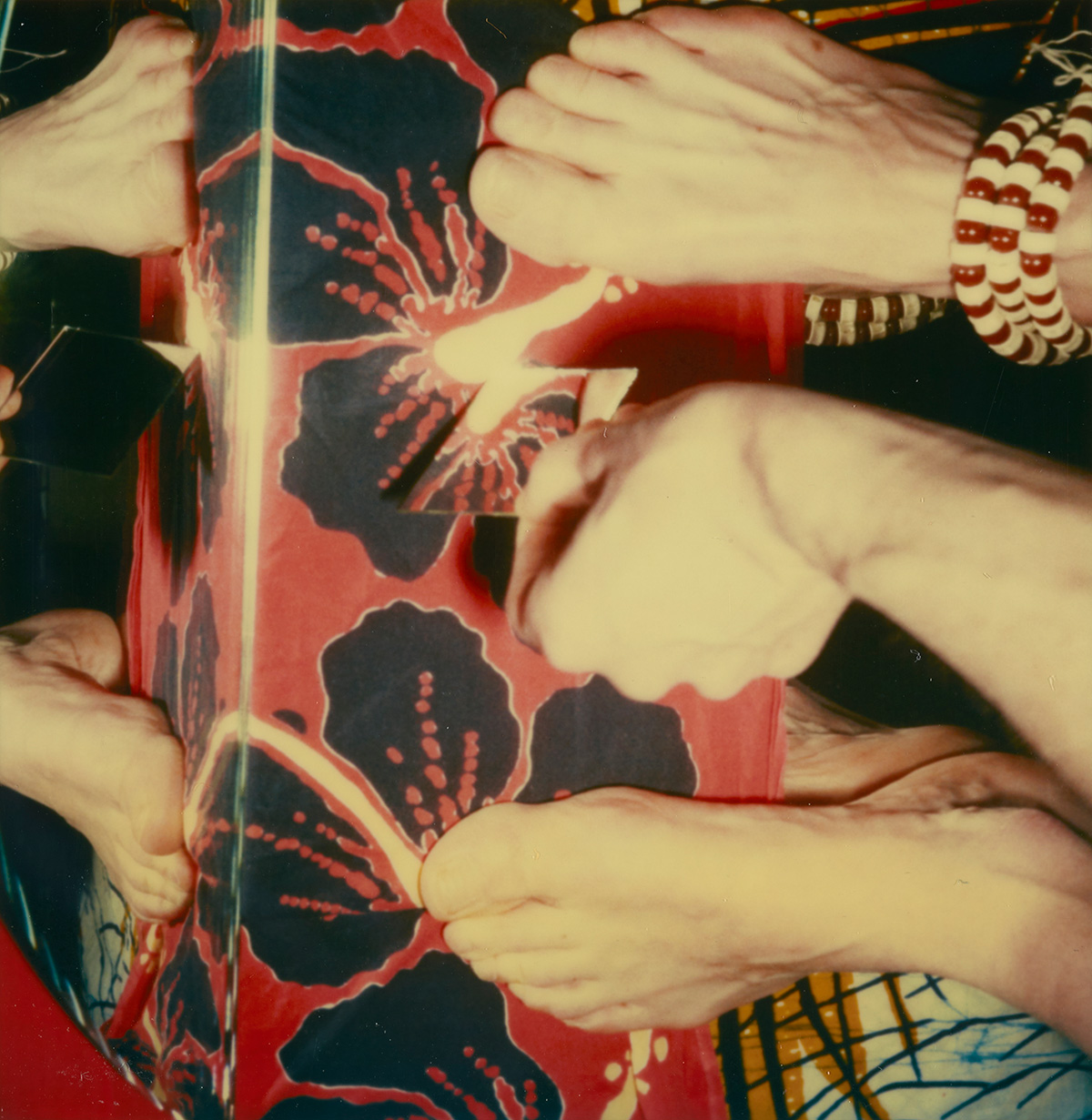 The exhibition expands the view of Villiger to include contemporary themes and issues. The focus is on the representation of the female body, one's own perspective, as well as that of others, on the human physique, its classification in the media, questions of surface, space and body, and the objectification of the body. In Villiger's work, the skin – where humans enter a dialogue with their environment – is a setting for highly topical questions of gender and ethnicity, as well as vulnerability and healing. The body was the artist's primary working material. We encounter it abstracted or deconstructed; it can be human, but also of plant or artificial origin. Although Villiger's early death brought her oeuvre to an abrupt end, her works point unwaveringly to the present.
The undiminished relevance of Villiger's work is underscored by the inclusion of works by the contemporary artists Alexandra Bachzetsis, Lou Masduraud and Manon Wertenbroek. These younger women artists present thematically related works – distributed throughout the entire exhibition – in dialogue with Villiger and at the same time represent strong contemporary positions. The artists have been selected based on their exploration of similar themes to those of Villiger. Bachzetsis in collaboration with Julia Born presents This Side Up, a video installation of the artist moving in all directions in a confined space, much like the way Villiger writhes, turns and shapes her own body under the eye of her Polaroid camera. Masduraud presents Petrifying basin (kisses with the nymphs), a sculptural installation and small wall objects that playfully and sensually rethink organic life and anchors mythological traditions in the present day. And finally, Wertenbroek presents a selection of objects addressing the boundaries between the skin and surrounding world and reflects on themes such as unveiling and veiling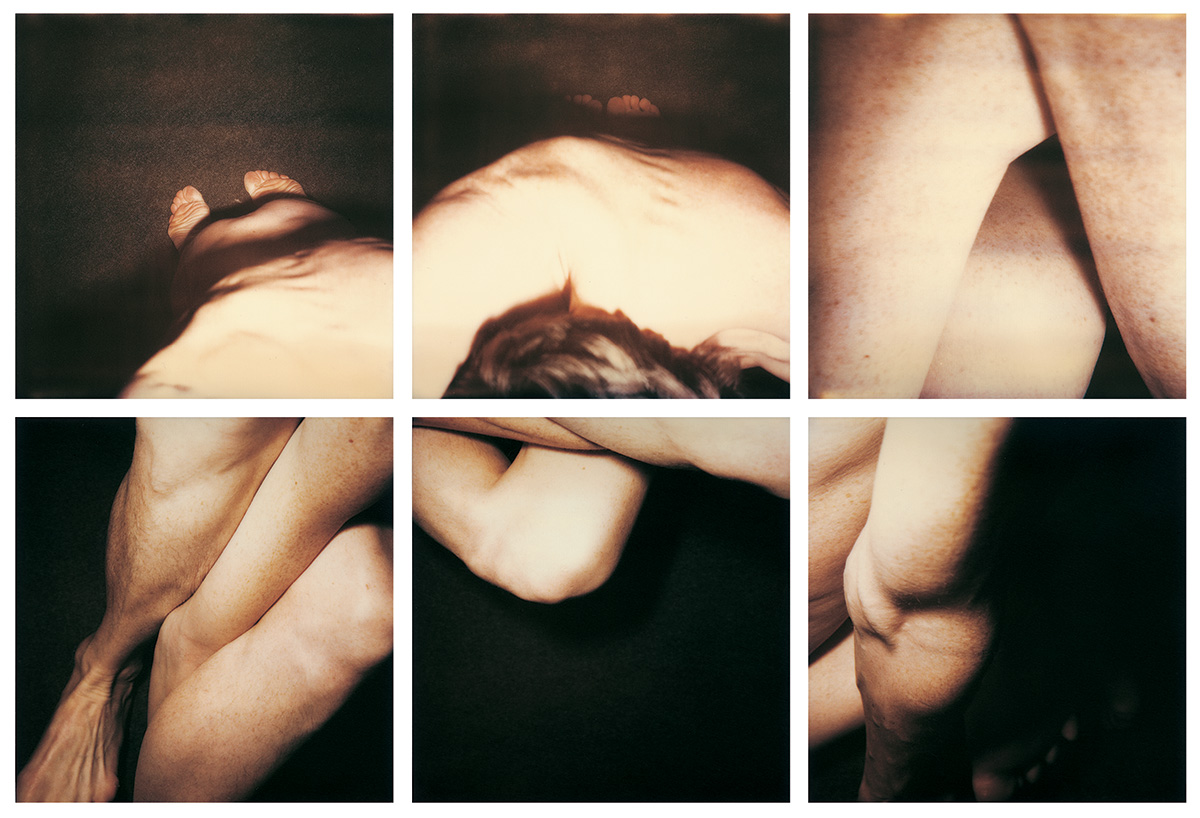 The exhibition is accompanied by a monograph on the latest research on Hannah Villiger's practice and influence. Villiger is often likened to an artist's artist, which has inspired the editors to invite artists who knew her to contribute texts, including Katja Schenker, Beat Streuli, and Claudia and Julia Müller. The book, part of a series of monographs by Muzeum Susch and Skira, will be published in March 2023.
The project can be realized thanks to the valuable collegial support of Foundation THE ESTATE OF HANNAH VILLIGER.
Hannah Villiger (1951-1997) grew up as the fourth of five children in Cham (CH). After completing her studies at the School of Applied Arts in Lucerne, Villiger spent a period travelling and living between Toronto, Rome, Montefalco and Switzerland until she finally settled in Basel in 1977. In Basel, she produced her first black-and-white photographs as well as wood and Plexiglas objects. In 1980 Villiger fell ill with open tuberculosis and spent a month isolated in the Basel Cantonal Hospital, followed by a stay in a sanatorium in Davos. Despite her poor health, Villiger continued to create and exhibit her work. From 1981 to 1982 she undertook a world road-trip with Susan Wyss, with whom she had been in a relationship since 1975. In the early 1980s, Villiger began to use Polaroid cameras primarily to explore her body, serving as a working material, and increasingly moved away from the classic black-and-white and colour photographs. In 1988 in Paris, she met Mouhamadou Mansour ("Joe") Kébé, with whom she had a son with in 1991. Between 1992 and 1997, Villiger taught at the Basel School of Art and Design.She died of heart failure in 1997.
During her lifetime, Villiger's work was included in major institutional exhibitions and biennales including at the 22nd Bienal de São Paulo, Brazil (1994), Kunsthalle Basel (1985), 9th Biennale de Paris (1975) and the 1st
and 3rd Biennal of Swiss Art (1971 and 1978), Kunsthaus Zurich. Posthumous solo exhibitions have been held at Kunsthalle Basel (2001); Kunsthalle Bonn (2001); nGbK Neue Gesellschaft für bildende Kunst, Berlin (2002); MAMCO Musée d'art moderne et contemporain, Geneva (2007); Museum für Gegenwartskunst, Basel (2008); Centre culturel suisse, Paris (2012); and Istituto Svizzero di Roma (2021).
International press:
Sutton Comms, London| E: charlottew@suttoncomms.com| T: +44 (0)7809 901890



↘ INTRODUCTION
↘ EXHIBITION'S VIEWS
↗ ORDER PUBLICATION
↗ 'Hannah Villiger: Amaze Me' Online Symposium